Sensible Nectar/RJ Myato – Split C62
12 July 2010
xdementia
No Comment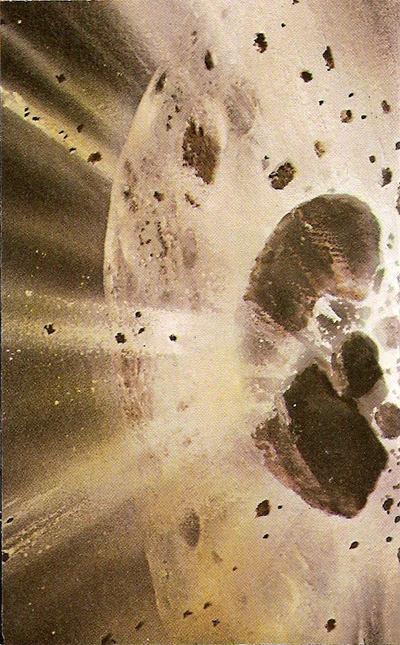 Sensible Nectar/RJ Myato – C62
Here's a split tape from two artists who are unknown to me. Basic sticker slapped onto a tape with purple artwork and an insert card so small I can barely read it already lowering my expectations for what I might hear.
Sensible Nectar is up first with some extremely lo-fi electronic noise wankery. Plain feedback sounds, blurry distortion all mashed together under a thick pile of reverb and delay. Reminds me of when I get served a plate of tasty Mexican food and mix it all together in one giant delicious pile but imagine that the food is rotten, and the pile is rank, and it gives you the shits like your insides are falling out of your ass. Yep, Sensible Nectar's side here really reminds me of a steamy pile of something…
RJ Myato presents some harsh noise very late 90's influenced Merzbow but not nearly as good. His style reminds me of Chefkirk or some kind of the more wanky side of harsh noise. There are a lot of detailed textures here which are fine but all in all it's very forgettable and just when it seems to almost be picking up on something it is replaced by another ringing wankfest that is pretty lame. I dunno, just feels like this is treading very well-worn territory and doesn't really bring anything new to table at all.
Overall a less-than-stellar effort. Perhaps this release would be good for a noise beginner as their first exposure. I could easily see someone being interested in what's going on here if they had never heard such classics as Spiral Honey or Pulse Demon.
| | |
| --- | --- |
| Composition: | |
| Sounds: | |
| Production Quality: | |
| Concept: | |
| Packaging: | |
| Overall Rating: | |