V/A – Summer Tour 2010 CDR
20 July 2010
xdementia
No Comment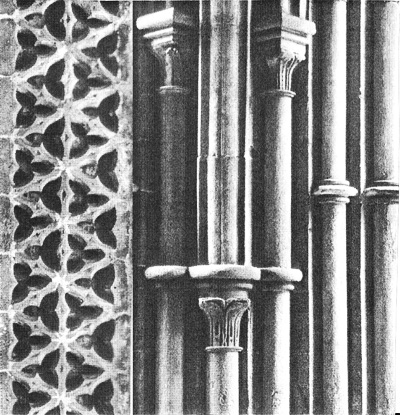 V/A – Summer Tour 2010 CDR
Summer Tour 2010 is a tour release from the Regosphere, Lavas Magmas, and Dios Project summer tour which is happening NOW. Don't miss it!!! Check here to see if there is a show happening in your city. What they deliver with the release is 4 tracks 1 by each artist and an extra thrown in from the Dios Project.
Lavas Magmas is up first with "Just Ghosts, No Shell". Not sure what the title is about but the track is a sick barrage of creaking scraping sounds, squirmy synthesizers, feedback drones, pulsating harmonies, and understated industrial rhythms. Kind of like Inade, Niellerade Fallibilisthorstar, and Neuntöter Der Plage all rolled into one. Following up is Regosphere with "Urban Coffin" apparently recorded live. With this track Lavas Magma's brilliant use of space is gone in exchange for a suffocating atmosphere of industrial noise. Throbbing, shiny feedback, gurgling synth textures and very subtle drones finally build up to some alternating blasts of distortion and sickened vocals whispering under the surface. The material is really well put together and the dynamics are so seamless which makes the track of such intense sounds flow so well.
The Dios Project takes things down a notch with 2 more minimalist tracks using glitchy loops of metallic shimmering like chimes being hammered repeatedly. Being so much more minimalist and not having as much depth as the other tracks featured here it takes some getting used to, but also feels a bit empty especially after the first 5 minutes. Without much changing in "Gray Town Fog", "Human Is Manifold" kicks in and the mood of the previous track is even lightened from there. I feel like both these tracks could at least have been mastered a bit louder given the context with which this disc has put them. Not bad at all, but such a contrast to the other material presented on the disc it's rather jarring. The Dios Project's material mostly reminds me of the sounds of Philip Jeck with perhaps a bit less depth to it.
All in all a great CDR that presents a variety of sounds and works well as a tour release. It sounds very similar to the sets I witnessed them perform, and if you check them out live and dig what they play, you will be sure to enjoy the disc as well. Catch them soon because based on the excellent live show they performed in Boston I'm sure supplies must be dwindling!
| | |
| --- | --- |
| Composition: | |
| Sounds: | |
| Production Quality: | |
| Concept: | |
| Packaging: | |
| Overall Rating: | |