Patrick Emm – Mythics CDR
26 July 2010
xdementia
No Comment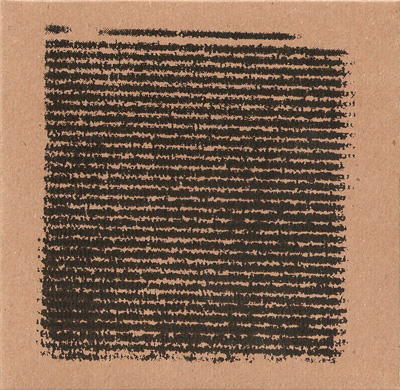 Patrick Emm is a drone musician who is previously unknown to me but apparently lives right around the corner. I love little surprises like that! Mythics is an easy 3 track disc spanning 45 minutes of minimalist synthesizer and guitar drones reminiscent Michael Gira's short lived project The Body Lovers or perhaps even the more experimental sections of Godspeed You Black Emperor!.
The first track entitled "Like I Used To Could" features alternating sustained chords of harmonious tonal drones. Skirting along the edges is Fennesz-like electronic elements carefully, and sparsely complimenting the slow harmonic movements. The tracks slowly builds with about 3 or 4 layers that morph into interesting textures and keep pounding away at the same chord structures.
"Swamp Buck" sees things moving into a more electroacoustic realm but still retaining it's minimalism. This time the field recordings are in the forefront. Scratching static, shuffling, and ringing sounds all being very soft to the ears slowly build up into a bed of sound, or a sound environment. Soon a soothing, yet somewhat chilling wind joins and the track is off with this time multi-layered drones and broken signals circling in. It's very peaceful, and somewhat somber with just a touch of the unknown, like Patrick is not quite telling the whole story here. But this mystery is integral to the feel of Mythics.
The closing track entitled "Clopening" presents a profound juxtaposition of field recordings, clouds of noise, and more of Emm's token drones. This time the context adds a new perspective and makes the material much more effective. The track is a bit unpredictable with it's lo-fi intro and the way the noise sneaks in followed by the heavier harmonic textures really throws me for a loop. In addition the change half-way through where the noise becomes all the more spread out to leave room for the harmonics is a pleasant surprise. Clopening definitely works to end Mythics on a strong note.
The more I listen to this disc the more I am drawn in. At first it just seemed like background noise but when I snapped out of my comatose of the work day and really let this material sink in, it did so and seemed to offer just a bit of soul cleansing for the day. After listening to Mythic the world seems so much more bitter sweet, like I'm able to fully enjoy those transient moments that can only be appreciated by stepping out of your body and viewing yourself as the ethereal beings we hide inside.
| | |
| --- | --- |
| Composition: | |
| Sounds: | |
| Production Quality: | |
| Concept: | |
| Packaging: | |
| Overall Rating: | |