Corpuscle – Jaguar Mask C64
15 August 2010
xdementia
No Comment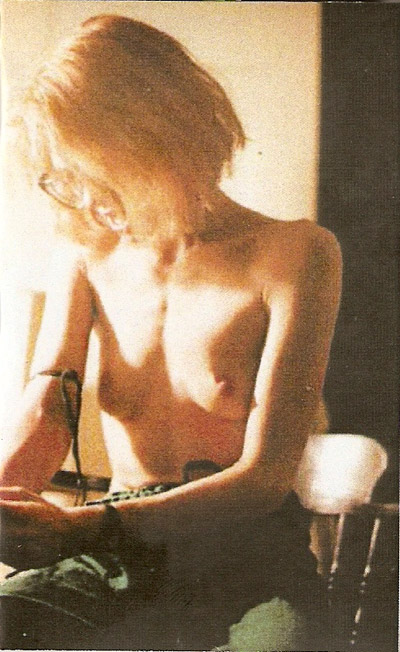 Corpuscle – Jaguar Mask C64
Here's a new project hailing from Boston, MA. Neatly packaged in a standard cassette tape with color artwork on the cover and some decent black and white collage on the inside. This is a one-sided tape that consists of 3 tracks.
The sound of Jaguar Mask is the harshest of the harsh. Total pushing wall-noise that is completely relentless. Lo-fi and uncompromising among the crackling distortion lives sickened vocals settled in the mix. There's a strange kind of reverb in the mix that pervades each track and kind of glazes over the recording which I'm ok with but I feel like it serves to cut out some of the more needed frequencies a bit. I'd love to get a little more in the ultra-low and extreme high-end here.
I would describe this as harsh pedal noise. Crunchy and crisp, roaring and howling. Among the decaying auditory ruins of Jaguar Mask lies junk noise and tons of distortion.
Each track is relatively similar to my ears. With the material sounding somewhere in the realm of the early works of Ichorous or Grunt. That said there might be some potential here, but I don't think I can judge that on just this one release.
At the end of the day I have to file this under the "wall noise" banner because of it's pure unrelenting dynamics. I do believe this will definitely appeal to fans of The Rita, The Cherry Point, or other such acts. As for my taste it comes off as just a touch generic but for a first effort that's not too surprising. I'm sure Corpuscle still has a lot of growing to do as a project.
| | |
| --- | --- |
| Composition: | |
| Sounds: | |
| Production Quality: | |
| Concept: | |
| Packaging: | |
| Overall Rating: | |