Sistrenatus – Magnetic Resonance CDR
29 August 2010
xdementia
No Comment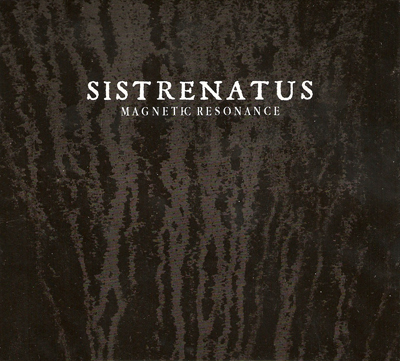 Sistrenatus – Magnetic Resonance CDR
Yet another nail to your coffin hit right on the head by Sistrenatus. Magnetic Resonance is a CDREP from this behemoth Canadian industrial project taking the genre by storm and treading new ground in the realm of death industrial. This little release is no exception.
Magnetic Resonance consists of one track that spans 20 minutes and more-or-less contains 4 separate movements. The first portion is a throbbing industrial dirge that slowly builds to a heavy rhythmic séance and straddles the line between death industrial rhythms and "beats". This portion of the track reminds me a lot of Negru Voda. The drums are processed to hell with filters, added blasts of noise and other industrial sounds in the background (the very subtle incessant beeping is inescapable and really makes me feel like a dump truck is driving over me).
The evolution of the track is palpable, especially when finally there are echoes of the initial rhythmic passages that reappear in a new guise with more musical elements sounding like a heavier and clearer Sektor 304. The track moves on to epic distorted synth drones with some vague glassy textures on the fringes and finally builds to a thick wall of noise before exploding into a very slow pulse of pure sound. The production is absolutely phenomenal, with the distortion having a perfect blend of crunch and grit.
Magnetic Resonance is an epic track packed to the brim with industrial samples, distorted textures, carefully constructed synth work and succinct sound manipulation. Sistrenatus is easily one of the best industrial acts active right now and Magnetic Resonance is testament that he is still improving with every new release.
| | |
| --- | --- |
| Composition: | |
| Sounds: | |
| Production Quality: | |
| Concept: | |
| Packaging: | |
| Overall Rating: | |