Andrea Borghi – Moltiplicazioni CD
9 September 2010
xdementia
No Comment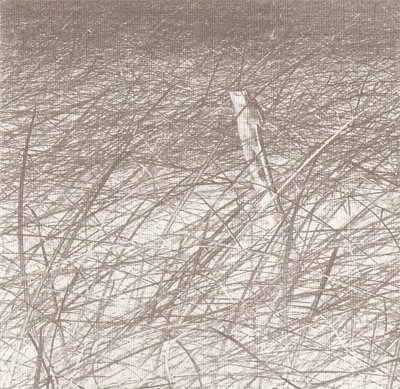 Andrea Borghi – Moltiplicazioni CD
Here's a sexy looking CD and although it's packaged in a standard jewel case the inserts are heavily textured canvas-style paper with what seems like silk screened artwork. Coupled with very precise text this immediately has a high-tech academic feel. Andrea Borghi is apparently an Italian artist who creates experimental sound using CSOUND and Max/MSP software. The digital element can definitely be heard on much of Moltiplicazioni but it doesn't hold it back.
The first three tracks on the release are listed as the first "Accumulation" being the best and the 3rd "For C." being the weakest. What starts off as a more digital sounding Hum of The Druid with thick bass distortion and crunchy high-end totally overwhelming the listening space in Accumulation eventually breaks down into a more varied industrial-influenced track with "Medulla". For C. is my least favorite track here with it's glitchy digital clipping and broken down sound which just seems to flounder a bit uselessly.
The pace picks up again for the last 4 tracks with "Attrazione #2" exploring more experimental and electroacoustic realms. Andrea Borghi seems to really excel at this area of the spectrum much more than the harsh noise styles. The array of interesting sounds, wide spectra of frequencies, and fast-paced editing comes off as very effective. It would be nice to get perhaps a little more gesture here and there because the tracks do tend to meander a bit with all the elements doing separate things, but overall they are quite creative. "Strat.1" and "Strat.2" are great closer's and are strengthened by their familiarity. They both feature more equally pulsating cores which reminds me a bit Dieter Muh.
Moltiplicazioni is a release worth checking out for the more academic interested crowd and those who don't mind heavy digital processing. I could see Borghi's work appealing to fans of Fennesz, Gerrit, Dieter Muh or Dave Philips. Nothing ground breaking here but certainly some strong and intertwining atmospheres built with room for potential.
| | |
| --- | --- |
| Composition: | |
| Sounds: | |
| Production Quality: | |
| Concept: | |
| Packaging: | |
| Overall Rating: | |