Concern – Truth and Distance CD
9 September 2010
xdementia
No Comment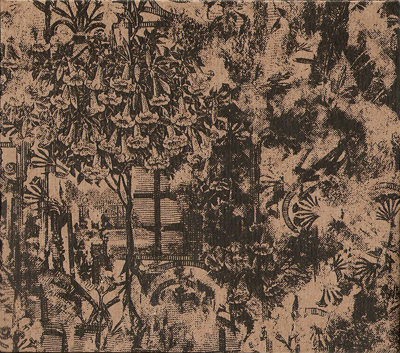 Concern – Truth and Distance CD
Digitalis Recordings/Iatrogenesis
Concern is the ambient project of Gordon Ashworth who also is the sole proprietor of Iatrogenesis Records, and records under both Oscillating Innards and Deep Jew. Truth and Distance is his latest EP of flowing, droning, light ambient music and although it's a shorty it delivers!
With three tracks spanning roughly thirty minutes Concern pulls out the shining, triumphant, harmonious drones right from the get go in the epic 16 minute opener "Truth and Distance". With subtle field samples mixed into shimmering metallic layers of wavering beds of sound the piece merges from fosforescent moments of major chords to some less-than-harmonic passages gaining in subtle noise tendencies at times, and then pulling back at other times to allow plenty of room to breath. It is apparent that Ashworth has a mind for large movements of sound and subtle gestures that easily keep the piece entrancing at every turn.
"Young Birth" focuses on sonority with a linear progression through more similar sound drones. At four minutes it makes a succinct segue into "Heartsink", a track that defies its title with its moments of hope and grandeur. Breaking down into another offbeat field recording early on, the track ebbs and flows not too differently from the title track with rotating washes of pure bliss and finally joined by gentle guitar strumming and perhaps a piano, both of which only add to the harmonic bulk of the sound.
Truth and Distance finds Concern delivering heavy drone, but very light ambience. Great music for an sunny weekend morning when you want to start the day right, or simply any time you want to be left in a good mood. It's hopeful but not trite and triumphant but not overbearing or obvious. This is the work of an evolving artist and should not be missed.
| | |
| --- | --- |
| Composition: | |
| Sounds: | |
| Production Quality: | |
| Concept: | |
| Packaging: | |
| Overall Rating: | |