Belltone Suicide – E.P. Reissues 2003-2006 CDR
4 October 2010
xdementia
No Comment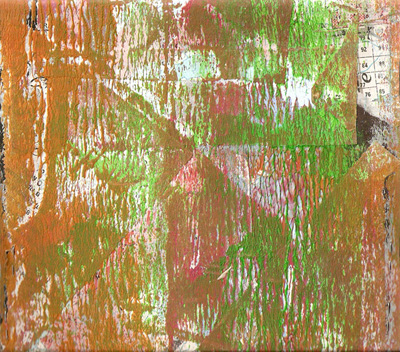 Belltone Suicide – E.P. Reissues 2003-2006 CDR
Here's a long ass CDR in hefty DIY packaging. To be honest the packaging looks like a rainbow vomited but it's thick and durable and has that unmistakable hand-made touch! I have no idea how I came about this release but I could have done with out it.
The first few tracks are the only tracks I really dig. Untitled No. 580 starts off with some looping unending choral samples merged with synth noise and low drones to make a good blend of loud and soft, harsh and ambience. Untitled No. 581 mixed low industrial throbs with glitchy noise in a way that works quite well.
Beginning at the fourth track entitled Untitled No. 582 which spans over 11 minutes the sound begins to get more experimental and wanky. The epic 22 minute Oh Dimitri, Up Yours! is probably the most boring track on here with very long passages of lo-fi wanky noise sounding like distorted field samples of crowds talking and a lot of very run-of-the-mill synth feedback and high-pitched tones with samples of music in reverse. It's a sonic mess and not one that's easy to clear from your head.
The remainder of the release continues down the path of wanky experimental noise. It's just not my thing, it's not terribly bad or anything but just offers up many sounds that I are quite familiar to me and have worn out their welcome. Synthesizers, cut up glitches, blasts of thin noise, static tones, annoying beeps, lo-fi digital overdrive, etc. I can't really see why this material was reissued as I don't hear anything very special about it but perhaps it would appeal to someone else.
| | |
| --- | --- |
| Composition: | |
| Sounds: | |
| Production Quality: | |
| Concept: | |
| Packaging: | |
| Overall Rating: | |