V/A – Hate Tasting CDR
6 October 2010
xdementia
No Comment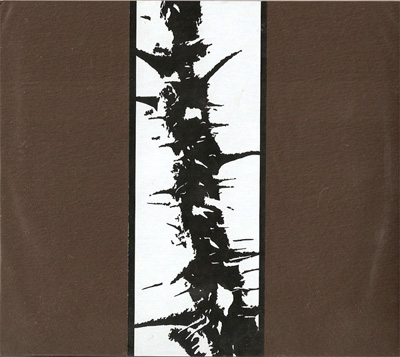 V/A – Hate Tasting CDR
Here's a solid compilation from Sickcore records, an up-and-coming label from our great mother Russia! Presenting a hefty lineup of favorites from the harsh noise and power electronics crowds Hate Tasting is a journey through sickened atmospheres, harsh intense waves of sound, cut-up brutality and warbling synths.
Immediately kicking things off in a very high style is Molester's Eye For An Eye with some great treatment on the vocals along with some decent distorted noise. High points include Fecalove's On the Toilet Floor for ultimate Atrax Morgue-like sickness, the moving low-tones and perfectly manipulated vocals do little to prepare me for the pummeling but very pleasing blast of harsh textured feedback noise. Climax Denial's Don't Cry Wolf (Until I've Done Something Really Good) features some impressive synth work and low-end rhythmic explosions to form a layered barrage of depraved sound. Surprising me with a well composed track was Mourmansk 150 with la verite/la confusion more great synth atmospheres but with moments that work quite well do to tactful layering and editing.
The only tracks I found myself not that into were Mutant Ape's Daggled By A Tyke which is a boring fade in – fade out affair that doesn't hold much bite for it's bark, and Splinter vs. Stalin's rather dry wall of noise Maximum Carnage '95. Awards to be handed out here would be:
Loudest: Werewolf Jerusalem's Evil Face
Best synth work: Climax Denial's Don't Cry Wolf (Until I've Done Something Really Good)
Most surprising: Comforter's 100 Keys to Prosperity
Longest: Mutant Ape's Daggled By A Tyke
Best overall: Fecalove's On the Toilet Floor
Overall a compilation with a few ups and downs but not a bad one by any account. There are some great tracks on here you don't want to miss out on. Solid aesthetic outlook and worth mentioning is the awesome D.I.Y. packaging job here with different types of paper and artwork folded tactfully and artfully to form a professional style hand-made product.
| | |
| --- | --- |
| Composition: | |
| Sounds: | |
| Production Quality: | |
| Concept: | |
| Packaging: | |
| Overall Rating: | |