Proof of the Shooting – Untitled C20
10 October 2010
xdementia
No Comment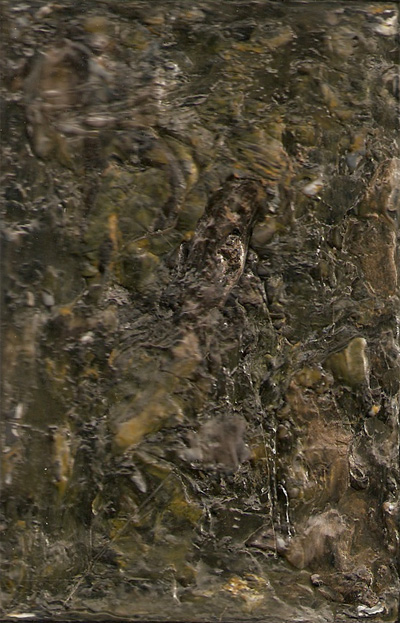 Proof of the Shooting – Untitled C20
Proof Of the Shooting is a collaboration between Dan Greenwood of Diagram A and John Brown who I am unfamiliar with. This untitled cassette is a strange one with Proof of the Shooting's last release having been issued in 1998 and now this cassette in 2010 with dedication "in memory of John Brown." One is to only assume he passed away and this was perhaps left over material from their collaborations.
Sonically Untitled is an intense barrage of everything and the kitchen sink harsh cut-up noise as only I've heard Mr. Greenwood deliver. It's lo-fi but also covers a wide range of frequencies, dynamics, and textures. The intensity is relentless in it's delivery for both sides of the tape and the sound is deep and unforgiving. The only reference point I can think of here could be Putrefier because of the circuit bent DIY saturation to the sound.
This is a shorty but definitely a goodie with some pretty nasty packaging seeming to have used melted plastic or perhaps just layers of trash glued to the case. The packaging is done right however and the tape is labeled, the information is pasted on the inside of the case and it's a gross but consistent looking and sounding aesthetic. Nice work.
| | |
| --- | --- |
| Composition: | |
| Sounds: | |
| Production Quality: | |
| Concept: | |
| Packaging: | |
| Overall Rating: | |