Phragments – Earth Shall Not Cover Their Blood CD
20 October 2010
xdementia
No Comment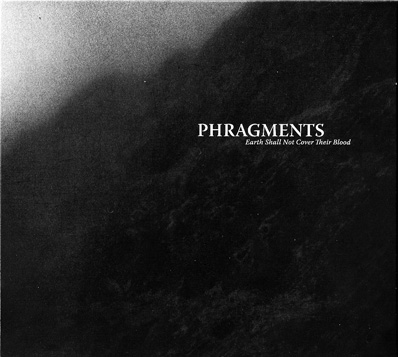 Phragments – Earth Shall Not Cover Their Blood CD
This is my first exposure to Phragments and is more or less what I was expecting based on the bleak artwork. What they offer here is slow, melodic, synthesized dark ambient in the vein of Raison D'Etre, Endvra, or Atrium Carceri. If you're at all a fan of Cold Meat Industries then you will be sure to dig Earth Shall Not Cover Their Blood in some form or another.
Of course there are negative aspects that come along with this style of music as well. The simplicity and predictability can sometimes be tiring, as can the canned synth patches and failed attempts at trying to emulate orchestral instruments. Luckily Phragments doesn't fall into these pit traps too much. There are some well placed classical samples that help add depth to some of the tracks see Over Deadlands and The Kin Of Cain which gets a little more industrial with distorted vocals and heavier militant rhythms.
To compare the sound of Phragments on Earth Shall Not Cover Their Blood to other giants in the genre I'd have to say I give them an average grade. They certainly aren't doing anything new or interesting but they've created another solid album of synth based martial industrial. Whether or not the world needed another album of this stuff is a question I can't answer for you, but if you're into the style you won't be disappointed if you give Earth Shall Not Cover Their Blood it a try.
| | |
| --- | --- |
| Composition: | |
| Sounds: | |
| Production Quality: | |
| Concept: | |
| Packaging: | |
| Overall Rating: | |