Mortuor – I'm Waiting for You… CD
22 October 2010
xdementia
No Comment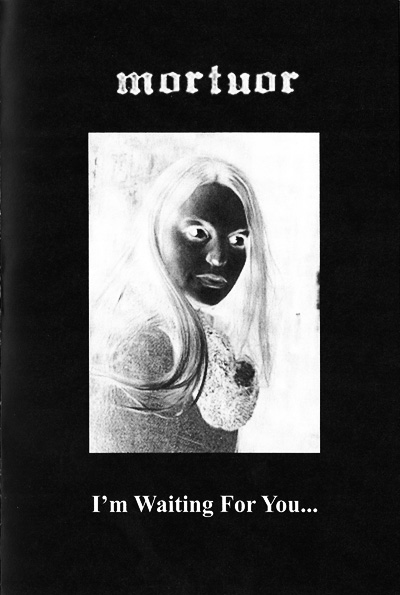 Mortuor – I'm Waiting for You… CD
Here's another simply packaged CD from the Syzmic Records front, this time presenting about a half-hour of sickened sounds from this new death industrial act Mortuor. With the lines "Dedicated to the memory of Marco Corbelli and the Italian Death Industrial Movement." on the back it is clear the direction this disc is trying to go.
Luckily Mortuor is not only successful in re-creating the great sounds of Atrax Morgue, …Today I'm Dead, N. and many of the other great death industrialists, he also brings enough subtleties to his compositions that make I'm Waiting for You… an enjoyable listen. The elements are minimalist here, simple synth patches, vocals in almost ever track – either screamed or whispered -, and unchanging compositions throughout. At 8 tracks in a little over 30 minutes each song has it's own unique atmosphere and enough variation to keep the listener engaged and "in the mood."
The atmosphere also follows the great aforementioned Italian artists and from this Mortuor doesn't stray one inch. With track titles like Whore on the Floor, Skalpel Inzertion and Little Girl Mortuor has the style down to a T.
I'll definitely be filing this disc right next to all my Slaughter Production releases because this is on par with anything those guys have released, although the style is so close one could begin to question why create more of this stuff when it already exists in such high quality? On the flip side I have no problem with continuing on in this fine tradition, but also hope that somewhere along the line Mortuor will try to explore a way to further the growth of this niche genre he so aptly treads.
Composition:
Sounds:
Production Quality:
Concept:
Packaging:
Overall Rating: