A Snake in the Garden/Zerfallt – Einfgall C44+C14
24 October 2010
xdementia
One Comment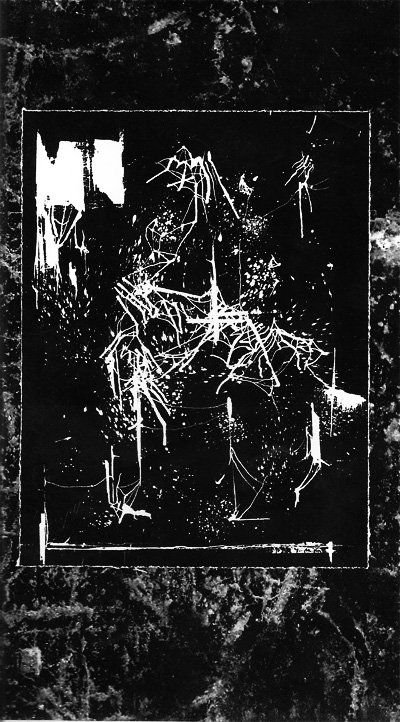 A Snake in the Garden/Zerfallt – Einfgall C44+C14
Here are 2 cassettes tastefully packaged together the first being a 44 minute split between Vermont's A Snake in the Garden and Boston's Zerfallt, and the second being a little 14 minute jammer which is a collab between the two projects entitled Einfgall.
Zerfallt is up first in this orgy of sound with 3 tracks representing a much louder side to the project then what has been released previously. This is harsh noise with a synthesizer base to the sound. However, pedal effects are quite obvious because this is some squealing, screaming coca phony. I'm personally not quite as into the harsher side of the project as it tends to become a bit muddled a lot, and it's not until Zerfallt holds back a moment to let some creepy samples into the mix that you are reminded the of the darker atmospheres this artist is capable of.
A Snake in the Garden solo is up next doing what he does best. Sharp, cut-up, lo-fi wallowing harsh junk noise like only the cold mountains of Vermont can conjure. Things start off suffocating and dense only to eventually fall away to reveal more and more of the tortured dry source material which sounds much like a shovel being dragged along concrete.
The collaboration tape seems a bit short in the end but sounds exactly like I would have expected – a perfect middle ground between the two projects' performances on the split tape. The style is harsh noise – this time being a little thinner but once again letting the source material peek through which still sounds like shovel sounds – digging up some unholy corpse to exhume. The layers are dense and the sounds always changing quickly.
Packaging is really exceptional on this release, and it's a good effort by both projects. Harsh noise is the name of the game here, and you better know it well if you're gonna play this round. Not for sensitive ears this one.
| | |
| --- | --- |
| Composition: | |
| Sounds: | |
| Production Quality: | |
| Concept: | |
| Packaging: | |
| Overall Rating: | |