Girnų Giesmės – Sau Kraštas CD
24 October 2010
xdementia
No Comment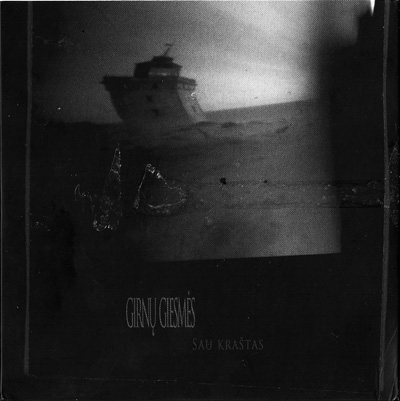 Girnų Giesmės – Sau Kraštas CD
Self Released
With Sau Kraštas, Girnu Giesmes presents about 40 minutes of flowing, shining, metallic drone atmospheres. The disc is packaged in a simple black and white sleeve depicting blurry images of far-off landscapes which reflect the sound accurately.
Although the opener Brandinta Kupole 1 Dalis is a noisier track, don't be fooled. Girnu Giesmes keeps the noise and distortion level reigned in for the bulk of Sau Kraštas to form an organic, shifting, and undulating hypnotic experience. The second track Brandinta Kupole 2 Dalis sharing in sound what it does in title is almost a reiteration of what comes before, like a softer version.
What's being played here is drone and for the most part the beds of sound that are made are constant and unchanging on the large scale. On a moment-to-moment basis however there is a lot of detail, clouds of sound flowing overhead each one similar, but different enough to keep you mesmerized. The tracks are also quite emotionally charged with a sound that reminds me of a mix of Birchville Cat Motel and Fennesz.
Sau Kraštas is an enjoyable disc if you like drone. It sounds half-way in between digital manipulation and field samples but sets an ominous yet peaceful mood which seems just perfect for a rainy Sunday afternoon.
| | |
| --- | --- |
| Composition: | |
| Sounds: | |
| Production Quality: | |
| Concept: | |
| Packaging: | |
| Overall Rating: | |