V/A – Localized Epidemic C16
15 January 2011
xdementia
No Comment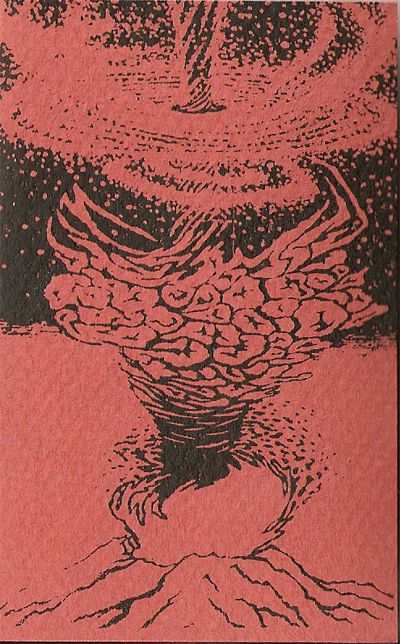 V/A – Localized Epidemic C16
Localized Epidemic is a quick little compilation featuring harsh noise and power electronics from Minneapolis which seems to have quite a burgeoning scene. All-in-all this is a very solid release with no real weak points anywhere and a good introduction to a number of artists that I was not familiar with.
The tracks are short, generally clocking in just over the 2 minute mark. Probably my favorite track here is the opener Grin by Gnawed. There's just something about the vocals and the lyrics that come together perfectly. After a quick follow-up from Spicoli that features some textured harsh noise, Disthroned Agony breaks in with an over-the-top orgy of distortion and screams. Once again a shorty, but a goody. Closing things on side A is Wince with Tense Panic featuring a strange intro of collage sound fx which soon degenerates into a blast of lo-fi distortion and repetitive loops.
Side B is just as strong with Seth Ryan kicking things off and offering up a heavy set of well composed industrial power electronics. Although you could mistake the name Violator X for a nu metal band, make no mistake this is some excellent Steel Hook Prostheses-incluenced death industrial which makes great use of frequency spectra to form a well-controlled wall of layered drones and intense vocals. Ice Volt closes things up with Shut It a wallowing monolith of noise that ends with some Bastard Noise styled little monster vocals. A fitting conclusion to this solid compilation.
I'm pretty sure this is sold out by now, but if you can grab it I definitely recommend it. Localized Epidemic offers in depth insight into a seemingly very underrated scene and provides some excellent introductions to the featured artists. For fans of harsh noise, power electronics, and heavy industrial only.
| | |
| --- | --- |
| Composition: | |
| Sounds: | |
| Production Quality: | |
| Concept: | |
| Packaging: | |
| Overall Rating: | |