Robe. – The Dying Light CDR
17 January 2011
xdementia
No Comment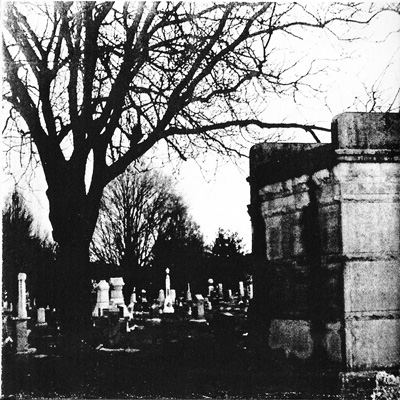 Robe. – The Dying Light CDR
Here's a lo-fi CDR with cheap photocopied paper packaging in a little plastic slip case. There's little-to-no information provided on the release so I assume all the tracks must be untitled. Robe. play ambient/drone somewhat reminding me of Locrian but without so much of the post-rock influence.
Many of these tracks have a digital feel to them with the first track starting off with some nice low drones and whispy reverberating effects. Unfortunately tracks 2 and 3 are some of the longest on the album and the most unbearable. Things take a turn for the worst when it sounds like both these tracks are meandering guitar ambient/drone with a very muddy quality. They just seem to go on and on and with the third track clocking in at 18 minutes I almost gave up at this point.
Luckily things take a turn for the better in track 4 where the distortion is left to the wayside and Robe. focuses on low frequency textures with some metallic movements lumbering above. The remaining tracks are quite pleasing, becoming more ambient and less noisy but they all sound very similar like Robe. uses the same set of effects for each one but with different results. Eventually in noisier textures start to make an appearance again in track 6 this time being used more tactfully and as their own element rather than being the bulk of the track. Track 7 continues this and although there's not much that's really engaging in these tracks they make for solid evolution and seem to feature a more focused sound then the shameless meandering of tracks 2 and 3.
The rest of the tracks continue in the same vein with a similar quality and eventually the last track taking up the same longevity as tracks 2 and 3 and employing some of the same muddy murk as those as well, but this time not falling into such a pitfall. The atmosphere here is consistent – perhaps too consistent with the sound quality growing tiresome on the ears. Robe. however, does show some potential with this material but would've done much better having cut out some of the tracks here.
| | |
| --- | --- |
| Composition: | |
| Sounds: | |
| Production Quality: | |
| Concept: | |
| Packaging: | |
| Overall Rating: | |