Seth Ryan/Disthroned Agony – split C30
24 January 2011
xdementia
No Comment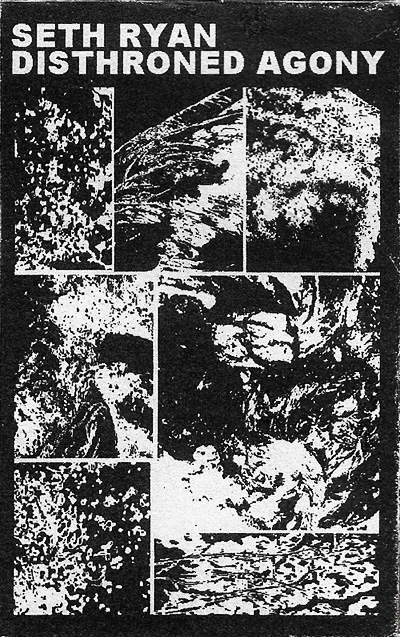 Seth Ryan/Disthroned Agony – split C30
Northern Lord
Here's a split tape with each side featuring one track from each artist. Seth Ryan is up first with Diabetic Coma 2 which features a heavy oscillator joined by reverberating noise and sickened vocals. The track is monolithic without much going on besides the two main layers and vocals which gives it a heavy feel but also keeps it from being engaging. The sounds seem to represent a kind of nauseous feeling with the low frequencies represented nicely. It brings to mind the sound of Atrax Morge or Mordor Machine. The track comes off as too long though because it just continues for a while with the same elements. The lyrics also seem to degrade into nothingness with lines like "What do you want to eat?/What sounds good tonight?/so bored/Are you going to that place tonight?" I'm a little lost on the concept here and wasn't into the fact that those lyrics sound like they could have come from a pop-punk record.
Disthroned Agony's track Ethics Plow features lyrics that I appreciate with lines like "Your soul is obsolete/And now you are meat/endlessly relaying false data". The sound is a bit muddy and pushy for my taste with muddled distortion of feedback and oscillators but it's mixed well enough and the vocals are what really make the track, having just the right amount of echo and disgust.
Overall a decent split here. Nothing new to add to the genre but another solid addition to the noise world. The packaging is quite unique with a smartly folded silk screened cassette case. There's obviously some effort put into this and the artists are related enough for the split to make sense.
| | |
| --- | --- |
| Composition: | |
| Sounds: | |
| Production Quality: | |
| Concept: | |
| Packaging: | |
| Overall Rating: | |