Author & Punisher – Drone Machines CD
30 January 2011
xdementia
No Comment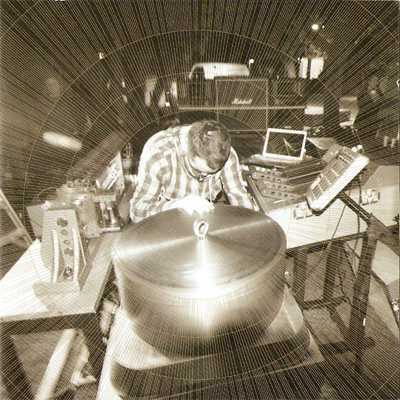 Author & Punisher – Drone Machines CD
Author & Punisher creates doom metal, industrial and drone based music compositions and has been doing so for some time with the use of mechanical sculptures that Tristan Shone – the sole person behind the project – has created. I had the opportunity to witness his live performance last year where I was surprised that the use of guitar was completely non-existent and instead Shone relied on the controls of his machines.
Although Drone Machines relies heavily on the use of processed guitar it's industrial elements cannot be denied. Shone shows particular tact with instilling drone and industrial sounds in the opener Sand, Wind and Carcass gracefully building from shifting textures to the first intense doom-laden track on the record Burrow Below which reminds me as much of Neurosis as it does of Ministry, but without the extroverted rockstar attitude that can be found in the latter.
The bulk of the tracks are sludgy dirges, moving above a crawl but chugging along with just enough hooks to once again draw the listener in. All the tracks aren't elaborate or over complicated. Author & Punisher keeps things slow and simple, but with enough solid songwriting to keep Drone Machines an interesting and intriguing beast. Then there are those tracks that stand out among the rest like the soaring 9 minute epic Skies O'er, Blue Flame – with it's pitchbending psychedelia, and Throttle and Hymn with it's extremely low reverberating atmospheres and disembodied chants.
This material should undoubtedly fall under the doom metal flag, but Author & Punisher can find sanctuary in the noise and industrial circles as well with just enough influences to keep Drone Machines more then just tempo'd power chords and muddy guitar feedback. Excellent work, for fans of Ministry, Neurosis, Godflesh, and Sunn 0))).
| | |
| --- | --- |
| Composition: | |
| Sounds: | |
| Production Quality: | |
| Concept: | |
| Packaging: | |
| Overall Rating: | |