Churner – Florescent Bondage CD
13 February 2011
tankakern
No Comment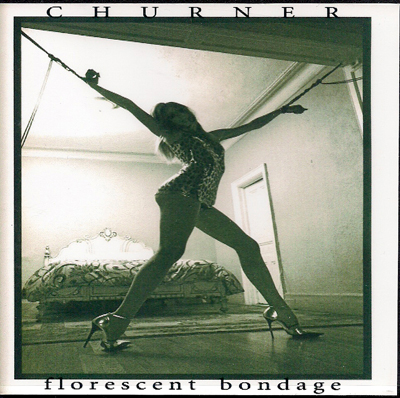 Churner – Florescent Bondage CD
Florescent Bondage is an album that took me by surprise. With a sexual theme from the get-go, I expected some considerably dirty electronics. Churner took a route on this album that could be considered a polar opposite. Surely, Tied in Knots/Princess starts out with a mesmerizing, overwhelming wall of sound that is similar in style to the power electronics of The Cathode Terror Secretion and Halflings, but none of the tracks do much to continue on this theme in the least.
Graceful Abuser takes on a thick, melodic sound and is a major departure from the first track. The most accurate description I can think of for this track is that it's like power electronics meets darkwave meets The Angelic Process. The rest of the album takes on this feel and makes use of distorted and warped melodies, meandering lo-fi synth with harsh noise. Granted, Vomit Bondage takes on more of a harsh noise feel but it's about the only example on the album. I can tell Churner was going for an atmospheric and powerful feel, but I can honestly say that the result is not as effective as he anticipated.
For one, Churner does the power electronics thing a lot better than he does melodic synth. A lot of the lo-fi melodies take on a rather pretentious air; it seems like Churner was trying a bit too hard and maybe even constricting himself into sticking to a certain sound. Furthermore, some of the songs seem to be aiming for an improvisational feel, such as To Rape You, while others, such as Razor Withdrawal and Graceful Abuser are highly structured.
I can appreciate the wide influences present on Florescent Bondage, but this album feels very disparate. Where in the beginning we are treated with punishing aural collapse, the rest of the album takes on a strange melodic feel that very much comes across as half-baked. Churner would probably be better off sticking to the harsh sounds.
| | |
| --- | --- |
| Composition: | |
| Sounds: | |
| Production Quality: | |
| Concept: | |
| Packaging: | |
| Overall Rating: | |