Control – Deadly Sins CD
18 February 2011
tankakern
No Comment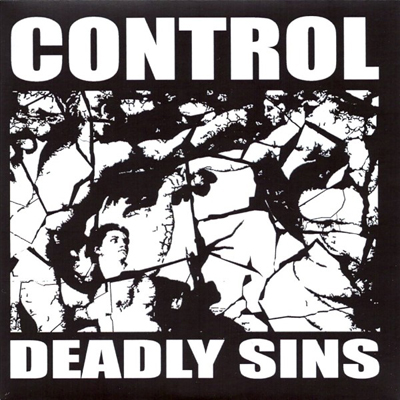 Control – Deadly Sins CD
Deadly Sins is Control's latest contribution to the power electronics genre. With a distinctly dark ambient feel, Deadly Sins provides a dismal soundscape for a theme that has been addressed in nearly every type of media. Most of the sounds consist of heavily distorted drones and a thick, suffocating atmosphere. Thomas Garrison, the man behind Control, obviously has a handle on the use of theme and mood when it comes to sound creation.
Deadly Sins consists primarily of a give and take act of hostile aural environments and brooding, shady electronics. The typical heavily distorted vocals are thrown in and definitely create a more full sound, but honestly, Deadly Sins is definitely not a very original album. While the deep sounds can be captivating at times, Garrison doesn't really facilitate any evolution of the sound. There is definitely an aspect of a mesmerizing mood on Deadly Sins, but the repetitive sections bring with that a dullness that pervades the thick atmosphere. It almost feels very stereotypical how much this album screams "power electronics". It feels like Garrison had no intent on taking the genre anywhere new or interesting.
If there's one thing I could have asked for from Garrison concerning this album, it would be variations on the theme he presents. He's obviously tackling a dark subject: the eternally present vices of all humankind, but I'm not convinced as to where he wanted to take it. The tone is ever present throughout the entire album, but it doesn't take any routes that I would consider all that interesting. Every track consists of Garrison taking a heavily distorted loop and hammering away at it for all seven minutes (all of the tracks are about seven minutes…a certain Brad Pitt reference perhaps?). There are subtle noisy bits present that indeed break up the monotony but other than that, Deadly Sins is very repetitive and quite dull. There aren't any crescendos or major mood shifts present here at all. The dark ambient influence definitely adds to the experience but anything resembling a curveball would have helped this album out immensely.
| | |
| --- | --- |
| Composition: | |
| Sounds: | |
| Production Quality: | |
| Concept: | |
| Packaging: | |
| Overall Rating: | |