Corephallism – Corephallism 3"CD
24 February 2011
xdementia
No Comment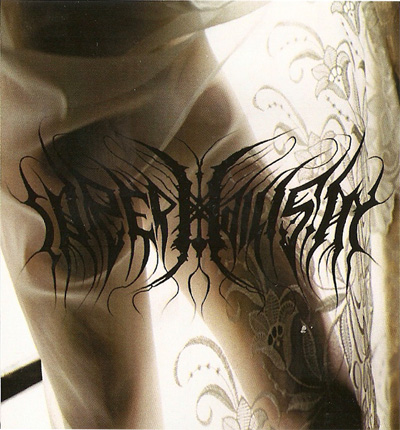 Corephallism – Corephallism 3″CDR
Corephallism is a side project of Shane Broderick of TwoDeadSluts OneGoodFuck fame. What we have here is the debut release of his solo project with 2 tracks totalling in just shy of 10 minutes of material.
It's too short for me – and consider that a good thing. Speaking In Tongues opens with a creepy church organ sequence and is quickly enveloping me in it's seething and throbbing drones of pure blackened bliss. The production quality converges perfectly with the composition to form a sound that is centered around a warm core of frequencies and seems to set the chemical production in my brain to just the right spot.
These Scars Will Last A Lifetime is not as forgiving, after a brief drifting interlude it pummels the listener with pure synth destruction and subtle vocals very low in the mix. It's whirling, monolithic and blunt in it's stasis but devilish in it's subtle details. I can think of comparing this to Ryan Opperman's Xombie project with it's throbbing overloading synths and otherwise totally bleak qualities.
An excellent debut and solid release all around – but this material begs to be expanded on. I'd love to hear some longer pieces from this project in the future. Very promising.
| | |
| --- | --- |
| Composition: | |
| Sounds: | |
| Production Quality: | |
| Concept: | |
| Packaging: | |
| Overall Rating: | |