Mazakon Tactics – Adorable Atrocities C30
15 March 2011
xdementia
No Comment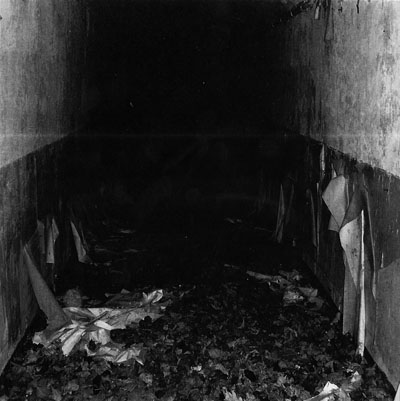 Mazakon Tactics – Adorable Atrocities C30
Here is yet another quality release from this consistent tape label. Mazakon Tactics presents the darkest of death industrial sounds in this brutal 30 minute cassette.
Merging the death industrial influences of Brighter Death Now with power electronic death grunts and some clanking metallic sounds Mazakon Tactics has formed one of the most dismal and hopeless records I have heard in recent memory. The cover is quite fitting as this could definitely be the soundtrack to someone being pulled down into the layer of the BTK killer or something.
The tape has a good mixture of grit and clarity that compliment each other well. If I were to make any comparison to acts that are out there I might say mix BDN together with Dodsdomb and you have Mazakon Tactics. The album is consistent throughout, not letting even one beam of light into your darkened cell. There are some moments of droning isolationist tones which almost make me think that the sound will transition into a dark ambient atmosphere but the intense industrial always clangs back in before it actually happens.
This is my first exposure to the project and they've certainly got my attention. Very nice work, only for fans of the most perverse and blackened industrial sounds out there.
| | |
| --- | --- |
| Composition: | |
| Sounds: | |
| Production Quality: | |
| Concept: | |
| Packaging: | |
| Overall Rating: | |