Lavas Magmas – Phantom Limb C30
17 March 2011
xdementia
No Comment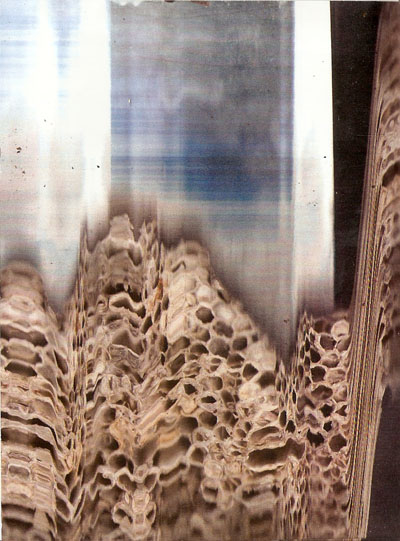 Lavas Magmas – Phantom Limb C30
Zen Enthusia
Yet another excellent release from the enigmatic Lavas Magmas. The project hails from Portland and uses a smattering of electronic effects combined with guitar, field samples and many times video accompaniment. This release is audio alone, but it is just as effective, if not moreso.
Most of Side A consists of a soaring drone track somewhat reminding me of the best moments of Troum. Drifting and floating to form a clear precise sound, but with enough dirt to hint at the industrial atmospheres that are to follow. The second track still includes some elements from the first but dirties things up with distortion that isn't quite harsh, but at the same time is overdrivin into pure oblivion. The Inade-like heavy bass hits in the background add yet another layer of bliss to the track putting it into a league all it's own.
Side B is much more gritty and industrial all the way through, but Lavas Magmas excels at this as well. Clanking metallic sounds overdriven to sound like gong ringing right next to your ear. Screeching but very controlled feedback compliment the rumbling synth work, and cunning distortion. This is pure sex for my ears.
Yet another testament as to the greatness of Lavas Magmas. Definitely one of my favorite noise artists out there right now. The variation in sounds make the listen intriguing and the pallette of emotions combining new-age drone in one track with warbling death industrial in the next just make Phantom Limb a very unique release.
| | |
| --- | --- |
| Composition: | |
| Sounds: | |
| Production Quality: | |
| Concept: | |
| Packaging: | |
| Overall Rating: | |