Dan Greenwood – Guts:Render 3xC20
10 April 2011
xdementia
No Comment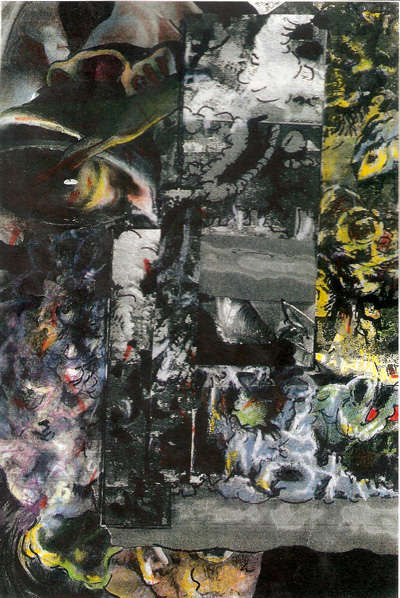 Dan Greenwood – Guts:Render 3xC20
If the name Dan Greenwood sounds familiar to you, it should. He is the man behind the cult harsh noise project Diagram A and the collaboration "Proof of the Shooting" with the late John Brown. Of course now releasing material under his own name the influence of these previous projects are still very much in play on Guts:Render as well as the influences of Chris Cooper, Patrick Oneil, and Dominick Fernow of Prurient as source material which is culled from each of these artists.
I fully expected a more restrained effort, perhaps even meandering into academic territory. But I was sorely mistaken. These three tapes are fully-loaded with a barrage of heavy, ungodly mechanical sounds and harsh cup-up noise. It's brutal, fast, lo-fi but with enough changes to keep the listener interested. Where the first tape is seething and relentless, the second breaks things down and features several passages that build from strange mechanized sonic terror to pulsating, pummeling fury.
This material is closer to the sound of Greenwood's Proof of the Shooting project, but if you've only been exposed to Diagram A, imagine a full album of the more spastic harsh noise side and less high-pitched oscillating weirdness.
Dirty, lo-fi, but with a subtle tact and precision that isn't seen so much in today's noise artists. Greenwood is teaching an upper-level noise class with Guts:Render and the kids could learn something from the sounds of this veteran of harsh noise.
| | |
| --- | --- |
| Composition: | |
| Sounds: | |
| Production Quality: | |
| Concept: | |
| Packaging: | |
| Overall Rating: | |