EE07: SKY BURIAL – SKINWALKER 3″CDR
17 December 2009
xdementia
No Comment
*DELETED*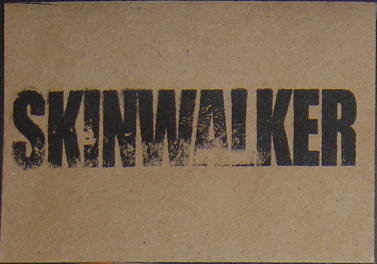 Inspired by the supernatural entity of Navajo legend by the same name, Skinwalker is a dark, cold, dense, swirling miasmic ambient/drone/industrial hybrid developing on the "ritual" theme of previous Sky Burial recordings. Alternatingly distant and suffocating, this recording features a heavier focus on the use of electronics and vintage synths while also incorporating field recordings, aboriginal instrumentation and percussive elements.
Neatly packaged in a silkscreened envelope.
2 postcard inserts.
Hand-made, hand-numbered packaging.
Limited to 49 copies.