Funerary Call – Dark Waters Stirred CD
29 April 2011
xdementia
No Comment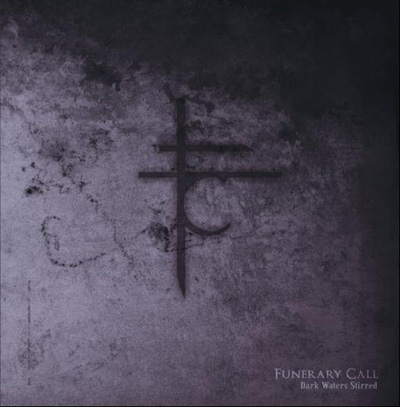 Funerary Call – Dark Waters Stirred CD
Here's another release from Vancouver's Funerary Call, as stated before this is the more black ambient styled project of Harlow MacFarlane also of Sistrenatus. This material is more recently recorded in 2008. Dark Waters Stirred is a more restrained album than the previously reviewed The Black Root and seems to feature the use of guitar in the bulk of the tracks much more prominently, yet never really coming out with it.
I would most easily compare this to the style of sounds that Aural Hypnox is releasing, this is dark, ritualistic, and monolithic yet detailed. The atmosphere is consistent and most of these compositions feature a droning core. There are always interesting details interspersed within, the high-pitched violin and breathing sounds converge nicely in the opener With Curse.
Words of Power features some great sound design in the upper registers with glassy grainy sounds echoing. The following track Miasma offers up a powerful distorted drone providing an intense variation to the sounds here. Dark Waters Stirred is an album that is heavily strengthened by the different atmospheres that Funerary Call is willing to provide.
Surprisingly there are a fair amount of noisier elements in Dark Waters Stirred most notably in the title track, and the aforementioned Miasma. The use of the violin is also quite interesting in the album as there is not any dark ambient artists that come to mind where a violinist actually plays on a track, although I'm sure strings have been sampled to death, this is a different twist. The closing track Crown of Iron clocking in at over 16 minutes is also worth mentioning here as it features a monolithic drone of harmonized guitar feedback and layered sounds eventually joined by modulating chanting. Once again the Stratvm Terror comparison is brought to mind with Funerary Call's sound as is the Aural Hypnox influences here. Yet another excellent piece of work from this talented artist.
| | |
| --- | --- |
| Composition: | |
| Sounds: | |
| Production Quality: | |
| Concept: | |
| Packaging: | |
| Overall Rating: | |