FRKSE – FRKSE C45
5 May 2011
xdementia
No Comment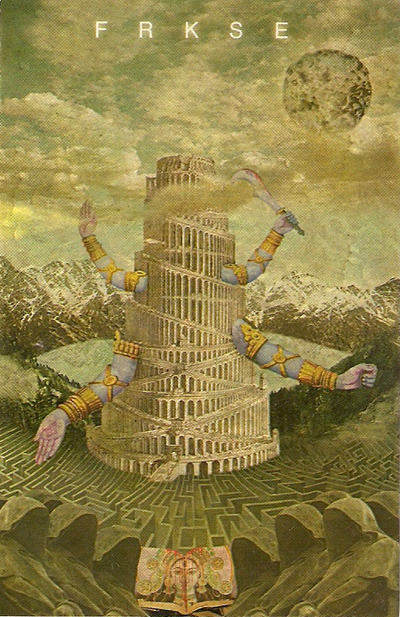 FRKSE – FRKSE C45
FRKSE creates Middle Eastern and Indian inspired heavily distorted beats very much in the vein of Muslimgauze, or Telepherique's split with Maurizio Bianchi entitled "The House of Morning" and also reminding me of the project Ginger Leigh, of which I have reviewed a few times before. What's different about FRKSE is that they feature live drum machine performances combined with heavy synth drones or at other times combined with guitar or bass lines.
There is a general smattering of random and rough samples both in songs and in between tracks. The general sound of the production is one that is very rough and distorted, lo-fi and drenched in reverb to create some unique textures. Most the beats are mid-paced which conjure up a kind of 70s Sublime Frequency feel to the whole thing, others feature more timpani than bongos and have almost a cultish vibe with echoing bells and mimicked chants. Sometimes there is even a hip-hop flavor here.
Definitely a strange and wonderful combination of influences, sounds, and production techniques here. More tuned to those who enjoy beats in their music but with plenty of noisy elements to appeal to those who enjoy lo-fi rumbling atmospheres and strange otherwordly dirges.
| | |
| --- | --- |
| Composition: | |
| Sounds: | |
| Production Quality: | |
| Concept: | |
| Packaging: | |
| Overall Rating: | |