Envenomist – Bound Dominions CD
13 May 2011
xdementia
One Comment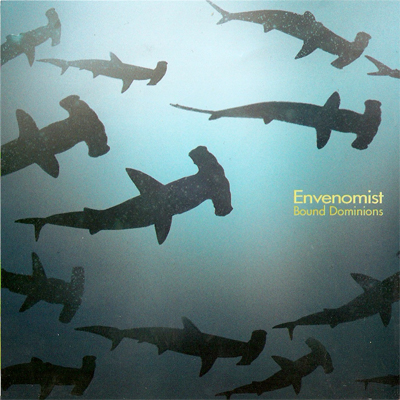 Envenomist – Bound Dominions CD
Fatal Beliefs
Bound Dominions is the latest full-length from David Reed's underwater concept based dark ambient project Envenomist. Seems it is a separate project from his other dark ambient project Luasa Raelon because of this conceptual difference, as I don't hear much difference in sound or style. Yet that can be considered a good thing because with Bound Dominions Reed continues to pump out the shiny synth-based industrial ambient that he has become known for.
As much of his work, the first few tracks are very call-and-response between heavy bass pulses and slithering metallic overtones. Nothing much new here, if you've heard and of Reed's sounds before you know what to expect.
The odd man out here is the 4th track in entitled Overthruster which features a subtle arpeggio, perhaps paying ode to the new-age revival that is so trendy now? All the other more mainstay elements continue around this main core so it's not too out of place, but any small difference like this appears as a mountain, though it might just be a molehill because the shift in sounds and style is so rare for Envenomist. It seems that most of the tracks use the same synth patches as well, although of course being very well composed, they do tend to get dry by the time the 3rd track rolls around. A strength of this is that the album has a very consistent atmosphere all the way through.
Once again, if you've heard any of Reed's music you know what to expect. Bound Dominions is more of the same but I am not complaining. More deep water ambience to summon your aqua marine friends with.
| | |
| --- | --- |
| Composition: | |
| Sounds: | |
| Production Quality: | |
| Concept: | |
| Packaging: | |
| Overall Rating: | |