Jim Haynes – Sever CD
13 May 2011
xdementia
No Comment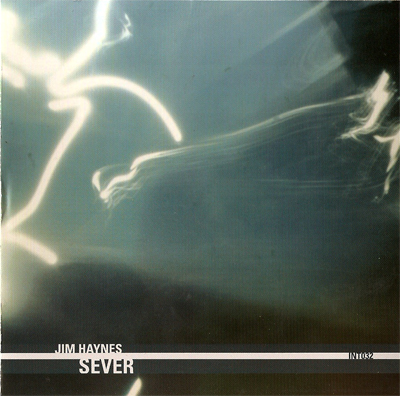 Jim Haynes – Sever CD
Intransitive Recordings
Jim Haynes is a new artist to me and what he delivers with Sever is almost and hour's worth of carefully sculpted minimalist soundscapes. One could guess that he is exploring the elements of decay, rust, grit and grime as the sound is quite dirty. Like the persistent smog hanging over L.A. it is just layered on, yet still far from opaque. It really does feel like you are almost breathing in the sound on Sever.
The first track entitled ":" is the longest here and brings to mind the misty docks of an ocean wharf. I swear I hear buoys and thick chains rattling in the distance, their sounds muted by the surrounding salt water. This is pure sound environments so there is little musical evolution, and even the aural evolution in general is quite subdued.
I'm lost a little bit in the third track ":::" which features a glitchy beat above the more atmospheric elements. It just seems like what came before was this beautifully nasty organic rot and then this time-bomb ticking computer glitch kind of offsets the carefully constructed sound world. Luckily things are even deeper and danker with "::::" which takes us deep back into the rusted metal zone, complete with dripping sewer water and moss slowly growing over everything. I found myself watching this video and exclaiming that Sever would be the perfect soundtrack.
Fans of a more subdued Niellerade Fallibilisthorstar or Hoor-paar-Kraat take notice, this is some deeply intricate atmospheres that are as uncompromising as they are unchanging yet flowing in that strange minimalist way.
| | |
| --- | --- |
| Composition: | |
| Sounds: | |
| Production Quality: | |
| Concept: | |
| Packaging: | |
| Overall Rating: | |