NRYY/DMAH/A.R.GH/Kenji Siratori – Split CDr
21 June 2011
tankakern
No Comment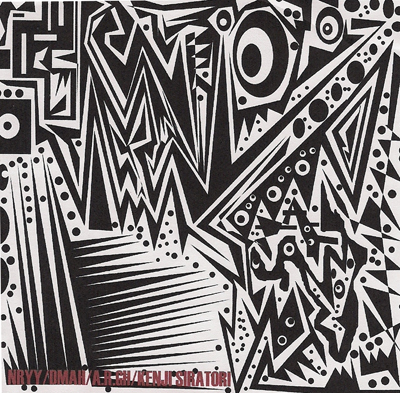 NRYY/DMAH/A.R.GH/Kenji Siratori – Split CDr
Prime Unit Records
This four way split is Prime Unit's latest output. Showcasing one of the label's regular talents, alongside some others (not to mention the ubiquitous Kenji Siratori), this split has a nice variety in tone and feel going for it, almost to a fault. While that variation helps, I feel like this split may be lacking in consistency and focus.
NRYY begins the album with Resistance of a Silence, which sounds like a highly warped and distorted dance track. Gradually, the track devolves into pure noise. It's an interesting and pretty cool transition. A.R.GH, a Chilean noise project, is next with Basura, a harsher track than the previous but the distortion is laid over some mellow drones, which strikes a nice balance overall. Not that anything new or original is going on here, but it's a decent track. 108 Fear by Kenij Siratori is probably the weakest track on this split. Over eleven minutes in length, it's a dark, almost trippy track; a drone-y feel accompanied by some crustier sounds, but the length is completely unnecessary and the sheer redundancy of this track could have been eliminated by chopping it in half. DMAH's self titled track is probably the harshest track on the split and is pretty mediocre. NRYY finishes off the split with Mysterious Kung Fu, a track that is very similar in style to Resistance of a Silence.
Overall, there's not much going on in the way of things interesting here. Unless you're some kind of Siratori completionist fanatic, I would say skip this one.
| | |
| --- | --- |
| Composition: | |
| Sounds: | |
| Production Quality: | |
| Concept: | |
| Packaging: | |
| Overall Rating: | |