Serge Modular Users 2009 CD
28 June 2011
tankakern
No Comment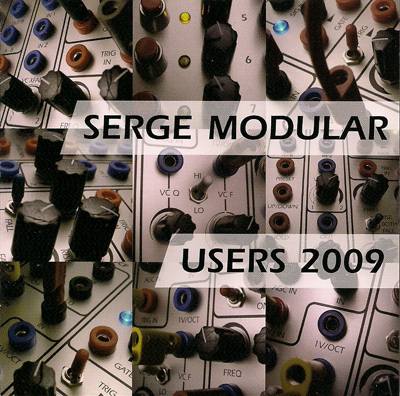 Serge Modular Users 2009 CD
Resipiscent
Released as a showcase of experimental musicians that make use of the Serge modular synthesizer system, Serge Modular Users 2009 is a collection of an amalgamation of styles, but only to a certain degree. There are a few gems to be found here, but overall, this compilation is rather dull.
M/N/M/L kicks the album off with Breath, a expansive and spacious track that effectively utilizes minimalistic tendencies. STRK is an Autechre-esque track with hints of skewed rhythm and avant-garde electronic environments. Distress Call is an aptly named track; dark and brooding it is. "1972 Serge Modular" From "Twenty Systems" is another highly minimal but engrossing track. Transformer Substation has more of a noise vibe but still retains a lot of the synth-y feel. It's a track that gradually transforms over time and is rather hypnotizing. Quarintimes is a collection of industrial/martial-esque and noise elements that gradually meld into one another and slowly stack to create a thick feel.
Serge Modular Users 2009 completely loses energy by the time it hits Picket Fences, a meandering, boring track. Pretty much every track after this one is nothing but derivative synth wankery garbage with no real intent or direction. The good tracks on here are engrossing and creative, but I can't say I could justify buying the whole compilation just for those tracks. There's a good half hour of tracks on here that just don't bring anything interesting or creative to the table. Fans of synth heavy work might consider adding this to their library, but fans of noise and dirty electronics will find this highly boring.
| | |
| --- | --- |
| Composition: | |
| Sounds: | |
| Production Quality: | |
| Concept: | |
| Packaging: | |
| Overall Rating: | |