D.S. Miller – The Glass Snail CDr
29 July 2011
tankakern
One Comment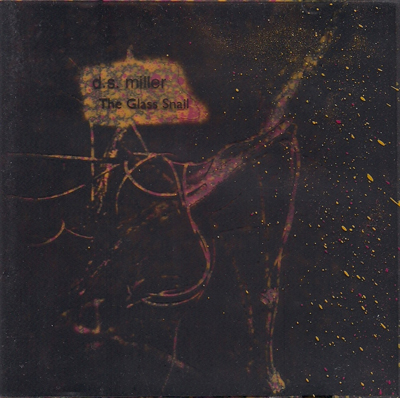 D.S. Miller – The Glass Snail CDr
D.S. Miller's The Glass Snail is an album that's as beautiful as its subtle cover art. With sounds ranging from intrinsic, complex, and glitchy IDM-esque electronics, to dark and progressive, to high-floating, ethereal ambience, this album contains an impressive array of electronic tastes without ever becoming sparse or scattered.
The amount of influences present here is what really causes The Glass Snail to shine. If I had to pin this album to one genre overall, it would probably fall fairly nicely into "ambient", but I would rather highlight the complex assortment that D.S. Miller has going on here. While some tracks take on a slight industrial sound mixed with Aphex Twin-esque sounds, Death and Drums, for example, takes on a dark ambient vibe and evolves slowly but patiently until the end. Miller organizes his sounds in a way that makes The Glass Snail an involving and easy listen yet doesn't sacrifice any of the esoteric, experimental vibes. There's even a bit of post rock influence to be found.
There's very little harshness to be found here, but Miller makes up for that with masterful compositions and a sound that is thick and warm without being heavy, making this album very engrossing. It's truly enjoyable to hear an album such as this one where the entire duration can be spent picking out all of the fine-tuned details or just enjoying the embracing atmosphere. Overall, The Glass Snail is a gorgeous and highly detailed experimental album.
| | |
| --- | --- |
| Composition: | |
| Sounds: | |
| Production Quality: | |
| Concept: | |
| Packaging: | |
| Overall Rating: | |