Death Factory – Chilling Impressions C30
30 July 2011
xdementia
No Comment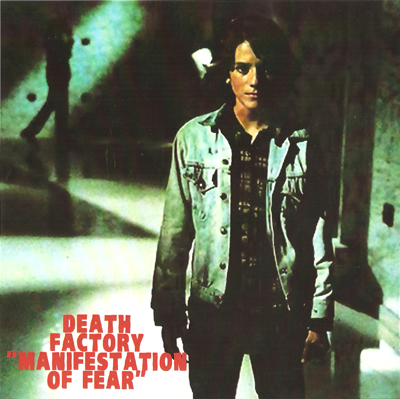 Death Factory – Chilling Impressions C30
Yet another great release from the No Visible Scars label. Somehow they manage to keep churning out some of the best death industrial that I've heard released lately and it doesn't seem to be slowing down any time soon. With Chilling Impressions Death Factory presents two long tracks, each one "dedicated" to a horror film.
Side A presents Manifestation of Fear which is dedicated to the film Phantasm, which I am actually familiar with. If I had to choose though, I would say that Manifestation of Fear is far creepier than the film and much more intense. The track contains an unrelenting death drone and begins with subtle metallic shifting and eventually becomes a monolithic rythmic machine pounding the shit out of my eardrums. The sound is most easily comparible to Megaptera or Negru Voda but perhaps with just a touch more harshness, yet just as bleak.
Feasting on Fear which takes up all of Side B is dedicated to the film Anthropophagus which I am unfamiliar with. If I knew better I would guess that some of the score is sampled here because Death Factory makes for a very original sound with this synthed-out creeper. The atmosphere calls to mind creepy 80s horror flicks with a touch more industrial thrown in. An original and interesting twist on the Slaughter Productions sound which makes so much sense. The track is long and takes it's time to unfold as it's masterfully composed with subtle restraint. The only downside here is that the tape I received seems to have been recorded incorrectly because there is not much signal at all in the left channel. A tragedy because this material needs to be experienced in all its glory. It is the downside of the tape medium though.
Chilling Impressions is just that, an aptly titled release and hopefully not the last from this excellent project. Once again, the tape is packaged with 7″ sized artwork for that something extra that NVS is becoming known for. If you are at all a fan of death industrial it is mandatory to check out some of the release from this label, and heed Death Factory as well because this is some quality stuff here.
| | |
| --- | --- |
| Composition: | |
| Sounds: | |
| Production Quality: | |
| Concept: | |
| Packaging: | |
| Overall Rating: | |