Vipcancro – Tropico CD
31 July 2011
xdementia
No Comment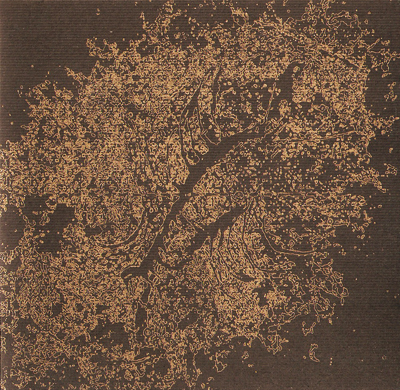 Vipcancro – Tropico CD
Vipcancro is a new project to me and appears to have been going since 2008. Not new, but not too old either. With Tropico they present about an hour of rough-around-the-edges but well crafted ambient noise.
The sounds are wallowing and contemplative, lo-fi yet with an academic edge that adds just a touch of sheen to the production. Slow moving but with a healthy dosage of layers Vipcancro succeeds in creating atmospheres with some depth on Tropico.
The album evolves nicely with the tracks becoming more engrossing the deeper we go. I and II I find rather forgettable, but by the time III rolls around Vipcancro is actually exploring a little bit of their own style. It reminds me a bit of Oblivion Ensemble with many different sounds and layers colliding into one. Some tracks feature more gradual movement and minimalist atmospheres though, like the 16 minute IV which takes it's time to unfold.
Definitely a neat release here, appealing to the more academic side of sound collage, drone, and musique concrete enthusiasts. Somewhere in between Contagious Orgasm and Hoor-Paar-Krat as a starting point. Worth mentioning is the nice golden sparkly silkscreen on heavy textured paper that encapsulates the disc.
| | |
| --- | --- |
| Composition: | |
| Sounds: | |
| Production Quality: | |
| Concept: | |
| Packaging: | |
| Overall Rating: | |