Blood Box – Funeral In An Empty Room CD
7 August 2011
xdementia
No Comment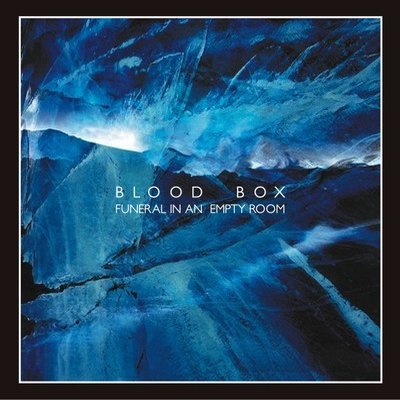 Blood Box – Funeral In An Empty Room CD
It's tough for me to think that it's been 8 years since Blood Box released The Iron Dream, but it's true. Although Michael Hensley is touted as a member of Yen Pox it's becoming clear that his focus tends to lean towards that of his solo project Blood Box. With only 2 full-length albums previously under the project's belt, Blood Box is a name that has already reached legendary status. Yet this is a legend that still lives on. Funeral In An Empty room comes from the same label that brings such greats as Inade and Herbst9 they have managed to render Blood Box's enigmatic sound into gorgeous artwork complete with a booklet depicting art for each track.
In Funeral In An Empty Room, Blood Box continues to explore the dark somber sound that he is known for. At almost 80 minutes it is a mammoth piece of work, spanning worlds in mere minutes. The production is crisp and clean with the synthesized layers merging seemlessly into another. There are some subtle samples as well, like the manipulated drums in the opener Wither and Fade that were quite unexpected but well employed.
One thing that is noticeable right off the bat is the density of the sound which is extremely thick. There is a lot of stuff going on, so much to take in, almost too much. But by the time Armies of the Midnight Sun rolls around things are settled down a little bit more and we are given some room to breath. There are moments here that remind me of Lustmord & Robert Rich's Stalker album with sparse synth pulses that morph into seething drones.
Where the first half of the disc seems to explore lighter, almost new-age atmospheres things take a turn to the dark by the time we are deep into the second half. Oracle of Babylon seems to explore a little bit of ritualistic ambience with some added sound design and the closing track The Stain has some subtle vocal calling intertwined nicely.
With Funeral In An Empty Room, Blood Box continues his fair tradition of synth-based dark ambient, not taking even a moment to come up for air. This is true to the Blood Box sound through and through, though I would perhaps just say it's a little lighter than previous works, but still just as deep. A nice addition to Hensley's discography and a must-have for any Blood Box fan.
| | |
| --- | --- |
| Composition: | |
| Sounds: | |
| Production Quality: | |
| Concept: | |
| Packaging: | |
| Overall Rating: | |