Fermentae – Diaspora 3"CDr
12 August 2011
xdementia
No Comment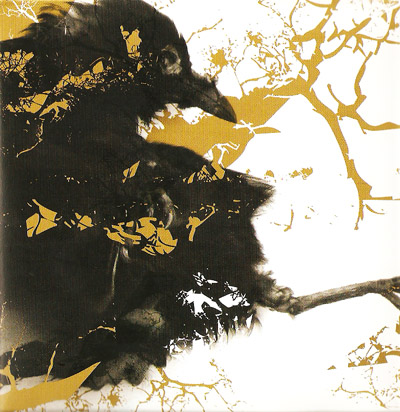 Fermentae – Diaspora 3″CDR
Immediately making an impression on me is the excellent color design and packaging on this little disc. It's a triple gatefold pro-printed digipak with a pro CDR. Very impressive looking. This being my first exposure to the project Fermentae, I had high expectations set by the visuals.
Diaspora is one long track of blackened industrial drone. The record label cites influences such as Wilt and early SUNN0))) which definitely isn't far off. I would almost say it's a healthy combination of both those sounds. There are droning distorted guitar noise layers and low clanging industrial hums. The track is quite consistent with moving tones that push the evolution of the piece further. Perhaps it gets just a touch monotonous by the time some of the layers drift off, finally giving the listener room to breath. There are some nice swells and dips in the sound here and the dynamic shift towards the end of the track plays an essiential role in the success of the disc.
Diaspora presents a healthy introduction to the project and one that shows promise. It reminds me of solid work that many great projects first start out with and then build upon. Great packaging and thought put into this release.
| | |
| --- | --- |
| Composition: | |
| Sounds: | |
| Production Quality: | |
| Concept: | |
| Packaging: | |
| Overall Rating: | |