Steve Bates – The Dim Coast CD
16 August 2011
tankakern
No Comment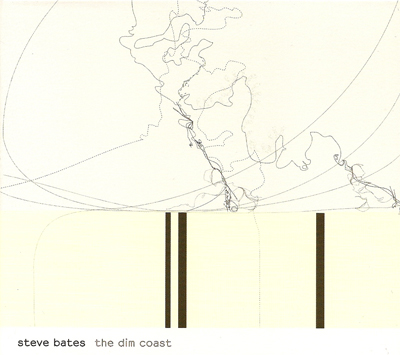 Steve Bates – The Dim Coast CD
MoSo
With a sound that basically qualifies as a noise collage, The Dim Coast involves scraping, minimal noise, environmental effects and ambient tendencies to fill it's time. The sounds range from cut up found sounds to meandering piano to spacey synth work with even a few post rock tendencies. While some tracks flow very nicely and effectively straddle the line between slowly evolving ambient works and minimal but noisy, others don't boast the same effectiveness.
Our Previous George is apparently either an attempt at a mood shift or a break in the general ambient feel: the track essentially is one of harsh noise but feels incredibly out of place and is jarring to The Dim Coast's composition as a whole. To make matters worse, Bates caps of The Dim Coast with Micheline Coulombe Saint-Marcoux, a 20 minute long track that does little more than summarize the sounds that Bates is presenting here. The track drags on incessantly and obnoxiously and makes an album that could have been a pretty decent one an album completely blown out and boring.
Far too long is The Dim Coast; had Bates cut off the final two tracks I think this album would have been a lot more interesting. It's unfortunate, but halfway through the final track I could think of nothing but how boring it was. Everything that works on The Dim Coast seemed fairly negated. Put in perspective, there are some engaging tracks to be found here. The listener must decide whether it's worth bearing the bad ones to experience the good ones.
| | |
| --- | --- |
| Composition: | |
| Sounds: | |
| Production Quality: | |
| Concept: | |
| Packaging: | |
| Overall Rating: | |