A Taste for Decay – Beneath Black Waters CD
7 September 2011
xdementia
No Comment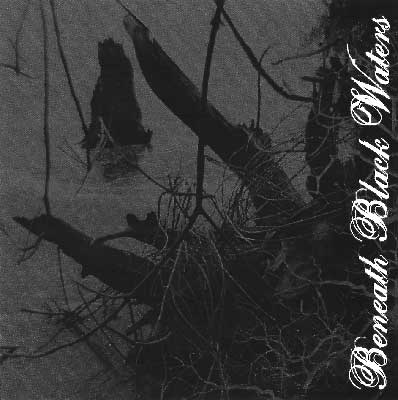 A Taste for Decay – Beneath Black Waters CD
Here is a heaping wad of black noise from Black Goat Records, a label specializing in dark noise and black metal. The design features pitch black, low-contrast images with stark text. Run-of-the-mill stuff but tasteful nonetheless.
The full disc clocks in at about 45 minutes, with 6 tracks. Each of these tracks are very gritty and dusty, lo-fi like the sounds were actually recorded on decaying tapes giving the project name new meaning. Most overwhelming about these tracks is the subdued dark noise, it's atmospheric and smooth yet with just the right amout of dirtiness. Other elements that join the sounds here are whispers, bell-like reverberations, quietly clanging industrial sounds also eat away at the edges here.
There are certain moments when more traditional instrumentation is presented with some classical elements featured in the start of Charred Remains that succesfully mix in well with the twisted tones that accompany them. The last track A Childhood Lost also makes use of some musical elements with a music box ringing along with shuffling sounds to create a more cinematic creepy feel. Most of what you will find here is dark, muddy noise churning and pulsating along with high whiny tones and distant reverberations.
The production somewhat holds Beneath Black Waters back due to the high volumes in the lower mid range and low end, you have to really turn up the volume to hear the more subtle and interesting details. It can get tiresome due to all the low-end rumbling, so the first few times I listened to this I tended to listen to it at a regular volume which made the entire thing sound quiet. This had the effect of making the album rather forgettable because I wasn't focusing on all the details that actually make this a solid record.
| | |
| --- | --- |
| Composition: | |
| Sounds: | |
| Production Quality: | |
| Concept: | |
| Packaging: | |
| Overall Rating: | |