Diagram A – Limited Guts CDR
10 September 2011
xdementia
No Comment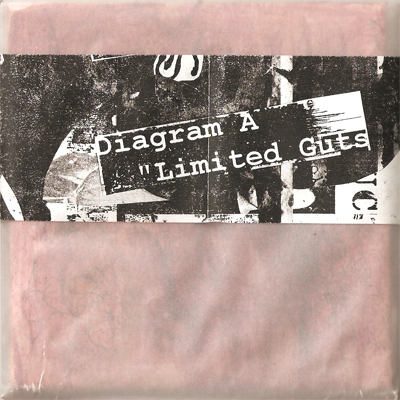 Diagram A – Limited Guts CDR
Here's a special limited edition CDR compilation of previously limited edition tracks from the cupboard of Diagram A! Tracks 1,2,3 & 5 were previously released on a CDR by RRRecords in 2004 and tracks 4 & 6 were previously released on a cassette entitled Pure Guts in 2004 as well.
Diagram A is the token example of a D.I.Y. harsh noise project, all instruments are handmade by the artist himself, played, and performed by Dan Greenwood. Yet Limited Guts features tracks that are much more restrained then Diagram A's live performances as the previous recorded efforts from the project have tended to do as well. Stuttered moments of tortured electronics, strange alien signals from the outer limits of extraterrestrial planets.
The sounds in here are very interesting and I can only assume most must originate from home-made synthesizers, destroyed and bent electronics. All these sounds slowly merge into one another to form intense loads of sound. There isn't much for effects, all these sounds are raw and in your face, up close and personal.
Limited guts is definitely not a disc that is for everyone. DIY synth enthusiasts need to check this out, fans of experimental outsider sound art, and freaky noise heads might enjoy it too. Packaging is the usually insane collage with thick paste and blood like substance mashed together with pubic hair, yet featuring several layers of print, folder paper and stickers to help hold the damn thing together. The world of Diagram A is still such a weird and wonderful place that I just can't get enough of.
| | |
| --- | --- |
| Composition: | |
| Sounds: | |
| Production Quality: | |
| Concept: | |
| Packaging: | |
| Overall Rating: | |