Robe. – Fragile Construct 3"CDR
26 September 2011
xdementia
No Comment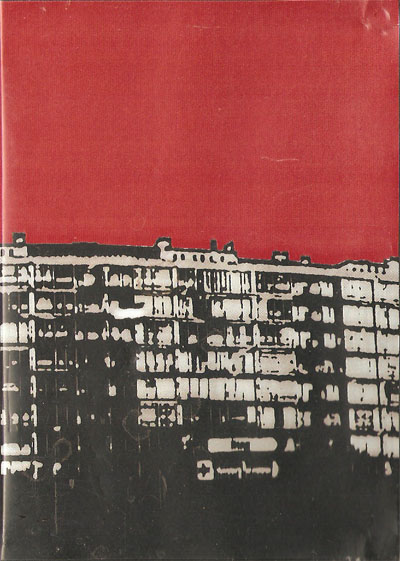 Robe. – Fragile Construct 3″CDR
Fragile Construct is a quick disc not quite scratching the 20 minute mark featuring 3 tracks from this guitar ambient/noise duo.
The short intro track Fist puts things in the right direction with a shifting glassy textured drone that lasts for about a minute thirty. Next up is the main track Collapse which spans roughly 14 minutes. Immediately there joins wanky meandering guitar fuckery which just bores the fuck out me. There's nothing worse than having to listen to a soloist shred it up with no plan in sight. Really comes off like the "Ozzy shreds" youtube video over some dark noise floor.
Last track up is entitled Smoldering and is actually a really awesome track. Beautifully drifting drones echo and moan to form an epic atmosphere. The harmonies spread as the synth tones expand to form horn-like movements that are very effective and airy. There is a lot of space in the track and it leaves a lot of room for the listener to fill it in on their own, but so much subtlety as to really send you in the right direction.
I'm not sure how Collapse fits into this disc at all and it's rough because it's the longest track on here. The other two tracks are really great but I just can't get into random guitar wankery so take it as you will.
| | |
| --- | --- |
| Composition: | |
| Sounds: | |
| Production Quality: | |
| Concept: | |
| Packaging: | |
| Overall Rating: | |