Flesh Coffin – Seeing Things C32
30 September 2011
tankakern
No Comment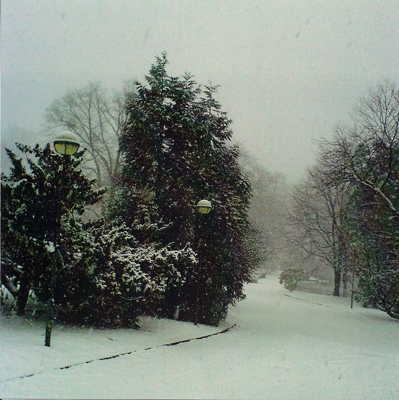 Flesh Coffin – Seeing Things C32
"Seeing Things" is a harsh noise entry by Flesh Coffin, and while this cassette doesn't do much to deviate from a pretty typical harsh noise sound, "Seeing Things" has a nice dichotomy between cold, unrelenting harsh noise and lonely, isolationist ambient music going for it. While I feel like the juxtaposition of these two unlikely genres could have been exploited to a much greater extent on "Seeing Things", the use overall is effective and creates a suitable contrast between the styles.
While the harsh noise of "Seeing Things" tends to get muddled in places, there are some sections of this album that are absolutely, uncompromisingly raw and blistering. Junk metal abuse combined with brutal feedback create an unrelenting and unforgiving harsh noise obliteration that strips raw any sort of musicality involved, which may play into the later juxtaposition of ambient music. Synthy tones lay hidden beneath the assault. The harsh sounds don't do much in terms of variety with Part Three being the exception. That track takes on more of a higher frequency sound mixed with lower bass-y rumbles to create a pissed off, alienating effect.
Of course, the most poignant part of "Seeing Things" is the ambient parts. The first ambient section takes place at the beginning of the album. The sudden transition into the section seems a little cliché in its unexpectedness, but it works out well. The same goes for the lonely ambient work that ends this album satisfyingly.
While nothing new, harsh noise fans will definitely find something to delve into here.
| | |
| --- | --- |
| Composition: | |
| Sounds: | |
| Production Quality: | |
| Concept: | |
| Packaging: | |
| Overall Rating: | |