Shiver – Born To Lose 3"CDR
30 September 2011
xdementia
No Comment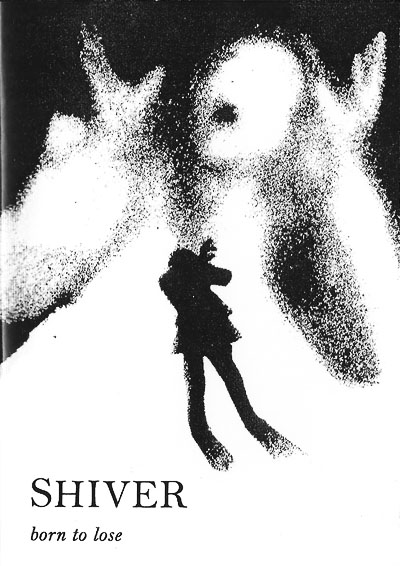 Shiver – Born To Lose 3″CDR
Here's my first exposure to this Italian project and it's a solid one. The disc clocks in at about 18 minutes and features some decent noise/power electronics sounds.
The House of the Others kicks off with blaring noise feedback joined by a sample of the infamous Bud Dwyer suicide tape. It's well-tread territory and clearly the mark of a newcomer but luckily the seething wall of noise that eventually blends in is intense and aggressive.
There Was Blood Everywhere is up next with a slower droning noise floor of humming feedback and layers. It sways nicely having a sickly feel and features yet another – this time unrecognized – spoken sample towards the end. But the track provides for a good change-up of sound showing that Shiver is interested in providing a dynamic range of sound to keep the listener's interest.
Poison the Spring is last with blaring noise, screeching feedback, and bubbling oscillation accompanied by low industrial hits to form a nice mix of power electronics and industrial sounds. Of course it is also joined by screaming vocals to form a most intense barrage of hate.
There is absolutely nothing original here but it is a good show of solid work in the noise/power electronics/industrial realm of sound. Since I'm not that familiar with the artist I can't really put it in context with previous output but I can say that this should please anyone looking for a good fix of aggressive noise or hateful PE.
| | |
| --- | --- |
| Composition: | |
| Sounds: | |
| Production Quality: | |
| Concept: | |
| Packaging: | |
| Overall Rating: | |