The Tenants of Balthazar's Castle – The Moon CDr
26 October 2011
tankakern
No Comment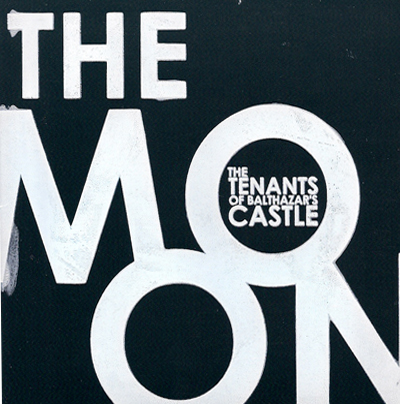 The Tenants of Balthazar's Castle – The Moon CDr
The liner notes for this release suggest one to wait until dark and listen in headphones with one's eyes closed. With a preface like this, I expected some deep, dark ambient or some pulsating, entrancing death industrial. On "The Moon" by The Tenants of Balthazar's Castle, that's not quite what I got. The first track takes on an extreme ambient quality, then suddenly segments into The Voice of the Moon, an obnoxious piece with "random" synth wankery. While the transition is sudden and doesn't do anything for the album as a whole while the entire track, what's worse is that the entire track probably could have been scrapped.
From there on, "The Moon" consists of some decent ambient work with heavy doses of psychedelia thrown in.  Life on Earth hammers away at a constant, pulsating sound. The Moon Moves consists highly of low frequency bass rumbles and then transitions into a reverberating wall of ambient psychedelia. Within its twenty minute span, we get all the previously mentioned elements plus a random burst of noise. The track is very meandering and random and tends to lack cohesion, but it's not awful.
Lamplighter features a heavy drone with avant garde horns, similar to Ground Zero's Consume Red album. The End… is probably the most solid track on the album with a churning industrial sound and lots of weirdness throughout.
Overall, "The Moon" isn't a terrible album and has some solid spots throughout, but taken as a whole, the experience is not quite as engrossing as The Tenants of Balthazar's Castle promised. A lot of the sounds here are pretty one dimensional and the entire thing lacks unity from track to track. The only real elements that join the tracks together are the psychedelic aspects. Decent effort, but could have been much better.
| | |
| --- | --- |
| Composition: | |
| Sounds: | |
| Production Quality: | |
| Concept: | |
| Packaging: | |
| Overall Rating: | |