Regosphere/Extraordinary Pigeons – Split C20
30 October 2011
xdementia
No Comment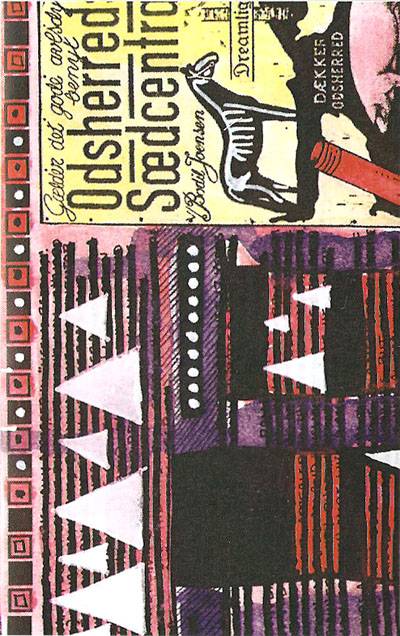 Regosphere & Extraordinary Pigeons – Split C20
Here's yet another great release from Regosphere this time splitting things up with the unfortunately named Extraordinary Pigeons. The latter of which I am not familiar with, yet Regosphere has been churning out some impressive material as of late and this tape delivers just as well as his previous material and is a good pairing of artists that while not too similar, are quite complimentary.
Extraordinary Pigeons is up first with the long drone track entitled Spirits of the Ice Forest. It's a rather typical track but provides a consistent atmosphere that is comforting to hear. These are icy cold metallic drones that stay quite persistent throughout the composition. About mid-way into the piece an acoustic guitar joins in but somehow they succeed in having it mesh together tactfully.
Regosphere really rips it up here, kicking things off with the noisier Nervous Reaction which is a churning death-noise assault. The track slowly evolves from noise into synth drones stopping just short of where the following track entitled Analog Swamp (Born in Slime) picks up. There is actually a pause as these are two separate tracks but the sound design leading one into the other, the similarities make for a great segue.
Definitely a solid tape, I also dig the artwork although I'm not sure how well it represents the dark sounds here, but the printing is top-notch and I got a purple tape which I thought was kinda cool. Great release and a pairing of artists who show an effort and craft for their sound.
| | |
| --- | --- |
| Composition: | |
| Sounds: | |
| Production Quality: | |
| Concept: | |
| Packaging: | |
| Overall Rating: | |