Ur – Clandestine Meeting Park C60
2 November 2011
xdementia
No Comment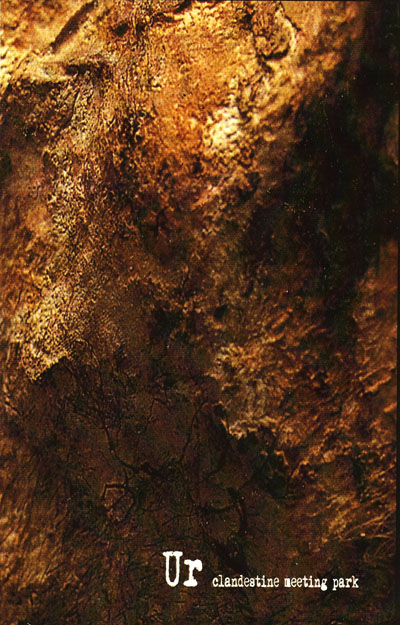 Ur – Clandestine Meeting Park C60
Here is the latest effort from Italian ambient/noise heavyweights Ur. With a handful of releases now under their belts they are fully prepared to bring it and on Clandestine Meeting Park they do just that.
Ur come from a unique angle; they merge ritual ambient with industrial elements to form an interesting mix of styles and one that is not very much explored by other noise acts. This is a one-sided 60 minute tape and it kicks off with beautifully resonating Tibetan bells that slowly morph into a more death industrial approach.
The industrial elements slowly leak in presenting distorted synth drones and clanging metallic percussive elements yet always leaving a lot of space. Finally chugging noise loops overcome, yet we are briefly lead back into some subtle ambience before the end of track one.
The second track is a bit more cacophonous with seething ambient noise as the base. Textures fade in and out, minimalist rhythmic elements accompany. Finally things come together nicely representing a chugging death industrial loop very much reminding me of Brighter Death Now.
Clandestine Meeting Park is yet another solid addition to the Ur catalog and one that shows progression. There's something that makes this recording just a touch tighter, more hard hitting, and more subtle in the details than their previous work.
| | |
| --- | --- |
| Composition: | |
| Sounds: | |
| Production Quality: | |
| Concept: | |
| Packaging: | |
| Overall Rating: | |