Emeralds – Solar Bridge CD
19 February 2010
xdementia
No Comment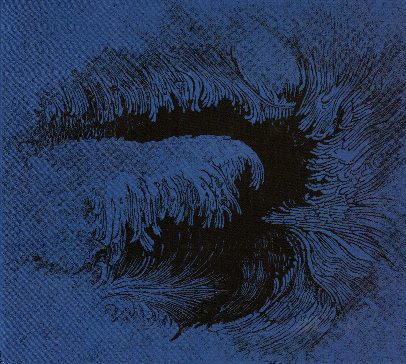 Emeralds – Solar Bridge CD
Emeralds present some soothing sounds from this blue-tinted digipak released by Hanson records. If you are not familiar with them, Emeralds are a trio who play 2 synths, a guitar and effects. They form a sound somewhat similar to Cluster, or Tangerine Dream, a floating sparkling wall of harmonic drones.
Solar Bridge is split into two tracks with the first entitled "Magic" which clocks in around 12 minutes. Magic immediately pulls the listener deep into an entrenched wall of drone slowly shifting in both the small immediate sense and the larger sense. This is probably what makes Emeralds so successful in what they do, the sound is constantly shifting, but their compositions also evolve on a macro level as well. The thick wall of electronic tones eventually morphs into flitting synth patches. At 12 minutes the piece is a perfect length, enough time to get accustomed to what's going on, but at the same time it doesn't overstay it's welcome.
"The Quaking Mess" is the follower with the main difference being that the guitar is much more prominent. It begins a little lighter and slowly brings in the heavily modulating synth pads which take on the repetition and hypnotic qualities of waves in the ocean. It's like sitting on the beach, you somehow never get tired of the beautiful complexity that is the sound of each wave crashing, possibly because you realize the massively violent potential for each of them.
When all is said and done Solar Bridge feels a little on the short side. The compositions themselves do feel complete and are very engaging. The mood is kept consistent and focused which makes it quite well executed, but the material here is ground that has been traveled over many times before. Emeralds can certainly continue to do what they're doing here and probably pick up momentum and fans, but it won't rise above an homage to those that have blazed the path they are following unless they manage to break the molds and rise above the ruts that countless artists have gotten stuck in since.
| | |
| --- | --- |
| Composition: | |
| Sounds: | |
| Production Quality: | |
| Concept: | |
| Packaging: | |
| Overall Rating: | |