The Ritual Inclusion of Code – Beta Wave Nemesis CD
16 November 2011
xdementia
No Comment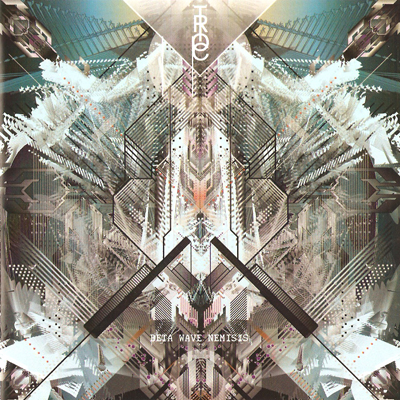 The Ritual Inclusion of Code – Beta Wave Nemesis CD
Here's a nice flowing ambient album from the Small Doses camp – meaning that the artwork and design is top-notch. The design features symmetrical glitchy computer graphics multiplied to a thousand and cut to hell. Kind of strange because the sounds here are anything but reflective of the art work.
Dense beds of sounds – sometimes harmonic and sometimes noisy – are layered into a 30 minute exercise in ambient drone with some industrial influence here as the track grows. Meandering guitar that is featured quite prominently makes this material remind me a lot of Tribes of Neurot which is a compliment because they are one of my favorite projects. The delivery of ambient atmospheres is consistent throughout with the industrial elements being just enough to add a sinister edge, yet at the same time keeping things atmospheric.
Although The Ritual Inclusion of Code is one long track, it has movements like it is split into 3 tracks. The last part of the album are more electronic with little guitar influence yet still features a nice mix of airy beds, electronic pulses and haunting pitched drones. The track moves along nicely and evolves where it needs to.
This is a solid effort and great show of care and consideration for the composition. As my first exposure to the project I would say they have a lot of potential and have created a full recording with impressive breadth and depth.
| | |
| --- | --- |
| Composition: | |
| Sounds: | |
| Production Quality: | |
| Concept: | |
| Packaging: | |
| Overall Rating: | |