Shalocins – Scrapped Mold CDR
1 December 2011
xdementia
No Comment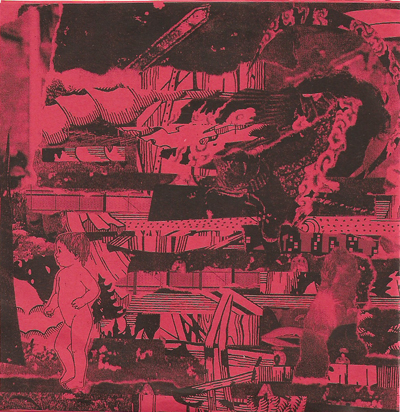 Shalocins – Scrapped Mold CDR
Here is my first exposure to the project Shalocins. With Scrapped Mold they present almost an hour's worth of material in two long tracks, both recorded live. The artwork here is simple yet tasteful following the aesthetic of most Dumpsterscore releases.
The style of Shalocins is junky harsh noise with synth and pedal sounds. It's quite generic and doesn't really do much for me as it's also a bit wanky with long passages of fuckery, squealing circuits, and dead radio noise. At first I thought the quality of the recording was kind of shitty, but eventually they lead into some heavy bass throbs. So the range is there but it is not used very effectively.
The sound here reminds me much of such experimental noise acts like Chefkirk, where you can have great moments of pure sound but there is so much filler that could have been edited out. The material comes off as being long jams with some good moments but overall rather generic and dry.
| | |
| --- | --- |
| Composition: | |
| Sounds: | |
| Production Quality: | |
| Concept: | |
| Packaging: | |
| Overall Rating: | |