Sudden Infant – Psychotic Einzelkind CD
22 December 2011
xdementia
No Comment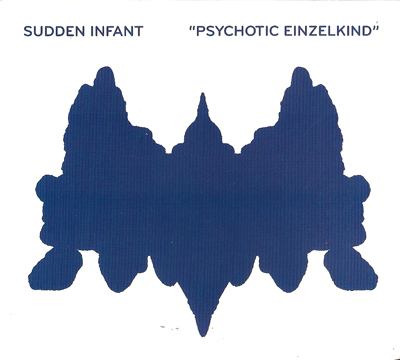 Sudden Infant – Psychotic Einzelkind CD
Here is a 2008 release from Switzerland's revered son Joke Lanz who masquerades as Sudden Infant when creating insane art-infused noise. Although I have been exposed to several of his works in the past this is one that I seem to have missed, although I do recognize several of the tracks from the live performances that I have attended.
This is definitely a great release and good starting point for people who are not familiar with his work as the disc spans the many styles that Lanz so easily glides across. Angular rhythmic pop songs like Somniphobia and Beautiful Tile with noise-rock influences like rolling baselines, crashing percussion and distorted vocals. Abstract industrial tracks like Deep Cuts and – one of my personal favorites – Boy In A Wheelchair that feature an off-beat atmosphere of the absurd. The avant-garde experimentalism of Bamblood and Slomono, the latter of which draws me into a trance with it's strange and wonderful juxtaposition of sounds. And finally the intense break-beat electro styles that are prominent in Tandoori Chicken Scooter III and Dies Irae with stuttering and sometimes almost danceable beats and rhythms. Noise blasts, and creepy elements are always included though, there's never anything that doesn't reek of the absurd here.
There's even a few remixes from Z'ev, Lasse Marhaug, and Thurston Moore which are great additions to this disc which already feels like it's bursting at the seams with creativity and eclecticism. Psychotic Einzelkind encapsulates Sudden Infant's sound perfectly in all it's deranged glory.
| | |
| --- | --- |
| Composition: | |
| Sounds: | |
| Production Quality: | |
| Concept: | |
| Packaging: | |
| Overall Rating: | |