Chefkirk/Marlo Eggplant – Untitled CDR
9 January 2012
xdementia
No Comment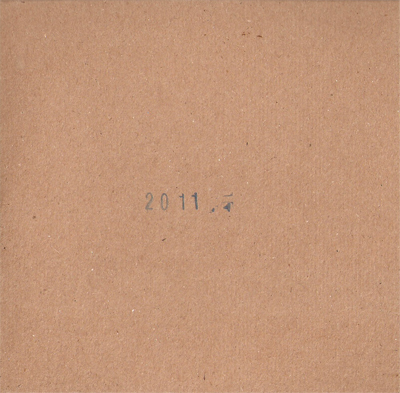 Chefkirk/Marlo Eggplant – Untitled CDR
Good 'ol Chefkirk! Good to see him back on hardcopy these days as his last few releases have gone strait to mp3. Marlo Eggplant is an artist who I have little experience with, only having seen her live at the Victoria Noise! Fest last year. Both offer some established experimental noise on this split disc.
Chefkirk is up first with an epic 20 minute track entitled Overcoming Computer Anxiety. It's quite a roller coaster ride with perhaps the first 15 minutes consisting of quiet subdued humming drones until finally a huge quick burst of noise and then silence… probably for about 2 minutes with chugging noise textures slowly fading in and then intense barrages of glitchy industrial harshness for the remaining 3 minutes or so. The overall structure of the piece works quite nicely and the silence works as well, perfectly building the tension. A testament to the thought and evolution that Chefkirk is going through.
Marlo Eggplant presents three tracks here, the first two Mastication and Impaction lie in the experimental noise realm. Glitchy, shuffling textures full of distortion with well placed elements that morph and evolve tactfully. Liquid Release is my favorite track here because it's an industrial track through and through. It's mostly rhythmic industrial clanging with a humming ambience behind it. Some distorted textures are added to the foreground to once again add that experimental edge to it, but they mix in well. The sound generally reminds me of Linija Mass or Vivenza – some earlier more raw type of industrial.
The only thing that's left wanting is that the packaging is on the cheap side of things, but this split is definitely an enjoyable release that leans more to the experimental noise side of things, with heavy flirtations – especially on Eggplant's side – in industrial sounds. Chefkirk has presented a greatly composed track using odd elements and awkward sounds while Eggplant captures a great sense of atmosphere and precision.
| | |
| --- | --- |
| Composition: | |
| Sounds: | |
| Production Quality: | |
| Concept: | |
| Packaging: | |
| Overall Rating: | |